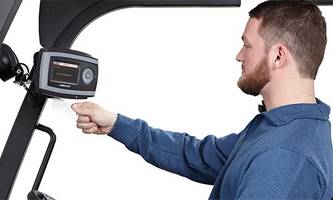 Entire IoT-Industry 4.0 platform complete with integrated offerings in automated vehicles, labor management, equipment tracking, virtual reality education and energy solutions. Gives customers the ability to promote operator accountability, monitor impacts, maintain records for compliance. Created to help optimize the throughput of the warehouse which enables the workforce to be more productive.
Read More »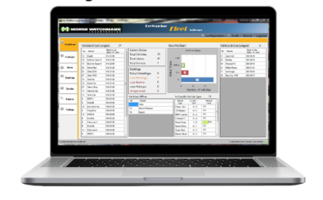 KeyWatcher Fleet system offers fleet managers a wide array of tools to maintain and optimize vehicle usage while reducing many operational costs. Managers can create user role-based pools or groups of vehicles to automatically assign each vehicle accordingly. KeyWatcher Touch include new database design and desktop fingerprint reader that allows users to enroll fingerprints through TrueTouch...
Read More »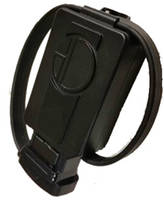 I.D. Systems Receives a New Order for 75,000 Units from Avis Budget Group for Broad Deployment of its Wireless Fleet Management System New Order Will Bring Total Units Deployed with Avis Budget Group to 125,000 Since 2018 New Contract Includes Additional Feature and Capability Development that will Enable Avis Budget Group to Extend its Industry-Leading App Functionality to a Larger Portion of...
Read More »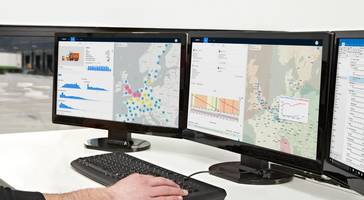 The Fleet Management Solutions include TX-TRAILERPULSE™, TX-DIAGNOSTIX™, TX-FUELCOMPASS™ and TRAXEE™ technologies. The TRAILERPULSE provides real-time track and trace functionality with trailer health and diagnostic information. The DIAGNOSTIX™ technology integrates electronic vehicle data such as motor controls, driver assistance systems, braking systems, steering wheel switches...
Read More »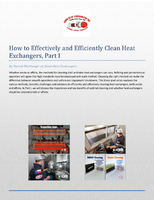 An introduction to a three part series about the importance, benefits, and methods of cleaning heat exchangers.
Read More »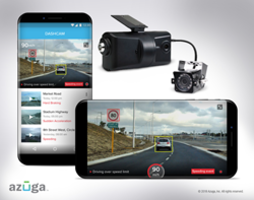 Azuga DashCam Video Camera Solution is used for monitoring driver behavior and reduces risk that minimizes costs related to driving incidents. The solution automatically records up to 10 seconds of video before after the incident (hard braking, sudden acceleration or hard cornering). DashCam analyzes using the reports with specific time, date, location and speed details and generates video risk...
Read More »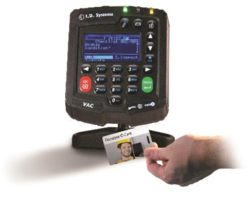 New 2018 orders for I.D. Systems' PowerFleet® industrial vehicle management solution to control, track, and maintain forklifts in multiple manufacturing operations in U.S. WOODCLIFF LAKE, N.J., Jan. 31, 2018 - I.D. Systems, Inc. (NASDAQ:IDSY), a leading provider of enterprise asset management technology announced today that it has reached an agreement with several divisions of one of the...
Read More »
RESTON, Va., April 5, 2017 - Leidos (NYSE: LDOS), a global science and technology company, and Kazaeronavigatsia, the air navigation provider of the Republic of Kazakhstan, have agreed to continue their business relationship through the signing of the Advanced Tower Simulation and Training Systems contract. Once implemented and integrated with Leidos' SkyLine Air Traffic Management (ATM)...
Read More »
WOODCLIFF LAKE, N.J. - The Asset Intelligence® subsidiary of I.D. Systems, Inc. (NASDAQ:IDSY), a leading provider of enterprise asset management technology and solutions for the Industrial Internet of Things, announces a new customer relationship for deploying its VeriWise® Chassis tracking solution. American Intermodal Management, based in Scottsdale, AZ, is partnering with Asset...
Read More »
Available as service with no contract, K.I.S.S.™ (Keep It Super Simple) Vehicle Management System provides most needed features of vehicle tracking used by fleet managers nationwide, including real-time location, historical trip reports, alerts for unauthorized use, speeding, and entering/exiting designated areas. System uses Verizon cellular network to connect vehicle to Internet so that...
Read More »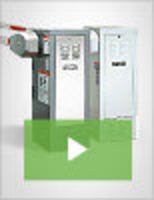 DoorKing is proud to introduce an easy add-on to its 1601 Barrier Gate Operator: The 1601 Traffic Lane Barrier. The barrier gate provides greater traffic control while eliminating the need for bollards or crash beams. Check out this video to learn more.
Read More »