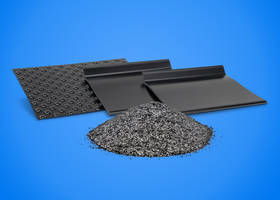 Comes with particle size of 50 mesh or 300 microns and has on-set temperature of 280°C (536°F). Designed for materials including plastics, roofing and other construction and building materials. Allows customers to process materials at higher temperatures.
Read More »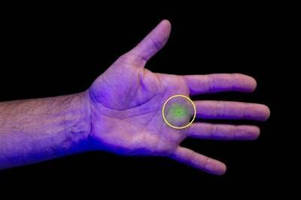 Quaker Chemical Exhibits at the 2015 Longwall USA Exhibition and Conference CONSHOHOCKEN, Pa. –Â- The Mining industry faces considerable challenges in today's world. The difference between a productive operation and an inefficient one often boils down to the right combination of people and products. Workers employ advances in chemistry to help reach higher product performance levels....
Read More »
TOKYO - ADEKA Corporation, a polymer additives manufacturer based in Japan, announced on September 16 that it will attend the following three international polymer additives conferences in October: - 16th annual SPE Conference 2014 on October 5 - 8 in Detroit, Michigan, U.S.A. - Vinyltech 2014 on October 20 - 22 in Indianapolis, Indiana, U.S.A. - Polyolefin Additives 2014 on October 28 - 30 in...
Read More »
Undertakes Phase 3 of Exolit® OP capacity expansion Launches new Exolit® EP grades for epoxies Partners with pinfa to establish North American chapter Orlando, Fla. - Here at NPE 2012, Booth #21059, Clariant is showcasing the latest achievements in its multi-pronged strategy to encourage expanded use of environmentally responsible non-halogenated flame retardants (FR) across the...
Read More »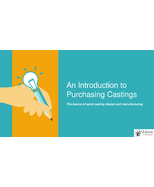 To learn how Liberty Cast Products can guide you through your sand casting project, download now.
Read More »
GERMANTOWN, WI - May, 2011 - Ellsworth Adhesives, a leading global distributor of adhesive products and equipment, now offers Devcon Flame Retardant products including Devcon 5 Minute I-FR and Devcon 10 Minute Epoxy I-FR. Devcon Flame Retardant products are ideal for applications requiring a self-extinguishing structural system. The products are recommended for potting inserts and edge sealing...
Read More »
Used to formulate finished water glycol hydraulic fluids, UCON ADVANTA(TM) Hydrolube Concentrate provides fire resistance while protecting equipment under high-temperature, high-pressure operating conditions. Biodegradable and water-soluble solution helps reduce pump wear, prevents corrosion, and does not form sludge. Uses include hydraulic systems utilizing vane, gear, and piston pumps in metal...
Read More »
NIAX(TM) silicone L-650 is used in flame retardant grades of polyurethane slabstock foam used in furniture, bedding, and automotive products to reduce amount of combustion modification additives. It can be applied in conventional foam manufacturing processes as well as in those that use CO2 as auxiliary blowing agent. Product delivers very fine cell structure in CO2 processes and boosts...
Read More »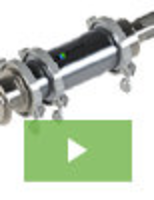 As a leader in industrial sampling equipment at Sentry Equipment, our success is built on a history of innovation and designs that epitomize value and efficiency. The new Hygienic Automatic Sampler is another example of our dedication to developing quality engineered products. To learn how this product can streamline the sampling process for dry, free-flowing materials, see our new video.
Read More »