CLEVELAND--Alcoa's (NYSE:AA) aluminum top plate forging enabled SAF-HOLLAND to shed 100 pounds in weight and to integrate NoLube® technology in the world's lightest and first commercially available aluminum fifth wheel for tractor-trailers. Our product development team applied our rolling wheel technology and leading aluminum alloy expertise to SAF-HOLLAND's fifth wheel requirements in...
Read More »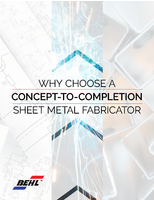 Concept-to-Completion provides you with the services and guidance you need to get your metal fabrication project done better, faster, and more cost effectively, all in one place.
Read More »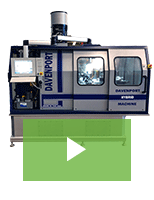 The Davenport Hybrid machine offers greater flexibility, easier set-ups, and faster cycle times. Check out the video to learn more.
Read More »