In April 2007 Bolt products successfully concluded a new marketing agreement to represent Scovill Fastening Solutions in California. As a distributor Bolt Products was looking for a high quality eyelet fastening solutions, an OEM, like DOT / Scovill that it can add to its supply chain that is RoHS compliant. DOT / Scovill eyelets are high strength, heavy duty construction, uniform in size, and...
Read More »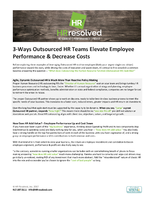 Is outsourcing your HR department the right call for your company? This white paper explores various factors for you to consider.
Read More »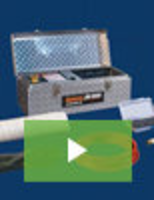 The lightweight, compact JM-1000 Mini-Jet clears grease, sand, and ice with a high pressure water jet.
Read More »