In April 2007 Bolt products successfully concluded a new marketing agreement to represent Scovill Fastening Solutions in California. As a distributor Bolt Products was looking for a high quality eyelet fastening solutions, an OEM, like DOT / Scovill that it can add to its supply chain that is RoHS compliant. DOT / Scovill eyelets are high strength, heavy duty construction, uniform in size, and...
Read More »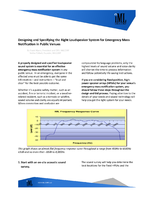 A guide for designing and implementing effective loudspeaker systems for emergency situations.
Read More »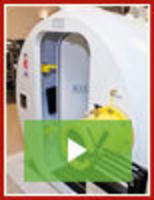 Tekna is a leader in Monoplace and Multiplace Hyperbaric Chambers for Hyperbaric Oxygen Therapy (HBOT), offering products that set the standard for quality and innovation. Our new 7200 series of multiplace chambers is a state-of-the-art system that integrates advanced engineering with a plethora of features and options making it the industry's premier HBOT system. To learn more, see our video.
Read More »