In April 2007 Bolt products successfully concluded a new marketing agreement to represent Scovill Fastening Solutions in California. As a distributor Bolt Products was looking for a high quality eyelet fastening solutions, an OEM, like DOT / Scovill that it can add to its supply chain that is RoHS compliant. DOT / Scovill eyelets are high strength, heavy duty construction, uniform in size, and...
Read More »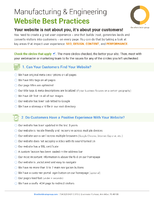 From content to SEO to design, this "Website Best Practices" checklist can help your company craft the perfect website.
Read More »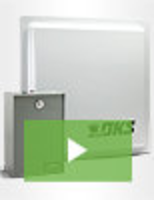 The DoorKing DKS AVI system is at the cutting edge of automotive security technology and represents a leap forward in engineering innovation. When it comes to long-range passive card readers, we lead the industry and set the standard for quality and performance. To find out why the DoorKing DKS AVI system is taking the automotive security industry by storm, see our video.
Read More »