March 18, 2009 (Pawcatuck, Conn.)--Davis-Standard, LLC will exhibit three of its most versatile extruder models with improved control technology during NPE. The extruders on display include a 2 ½-inch (60mm) Super Blue® with a DS-eTPC touch-panel control system, an HPE-150A and HPE-125H. The DS-eTPC provides a touch-panel solution to replace discrete temperature controllers, temperature...
Read More »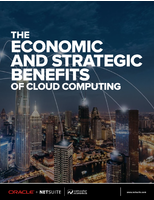 Cloud computing and software-as-a-service (SaaS) vs. on-premise systems and proprietary software, which one should you choose? Check out this report, and find out which solution is best for your IT needs.
Read More »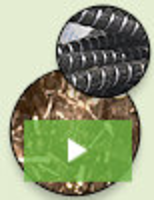 Fiber Reinforced Polymers (FRP), represents a truly groundbreaking advancement in structural reinforcement. Lightweight, strong, and green, they are changing the way the construction industry thinks about rebar. Unlike steel, FRPs don't rust and are far stronger than standard rebar. To learn why Fiber Reinforced Polymers are poised to change the way the world builds, see our video.
Read More »