March 18, 2009 (Pawcatuck, Conn.)--Davis-Standard, LLC will exhibit three of its most versatile extruder models with improved control technology during NPE. The extruders on display include a 2 ½-inch (60mm) Super Blue® with a DS-eTPC touch-panel control system, an HPE-150A and HPE-125H. The DS-eTPC provides a touch-panel solution to replace discrete temperature controllers, temperature...
Read More »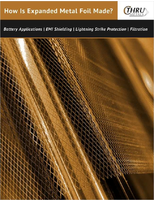 Expanded metal foil is a lightweight coil of metal that has been slit and stretched to create a uniform mesh pattern of openings.
Read More »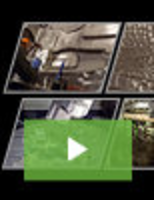 Standex Engraving Mold-Tech is the premier, global supplier for mold texturing and surface finishing. With a full range of services, Standex Engraving Mold-Tech is also the only nickel shell supplier producing in three global locations. See our video to learn more.
Read More »