Fabricated without door, 24 x 24 x 24 in. bomb containment device weighs 60 lb and permits robotic operation/transport. Materials are radiolucent to x-rays, and structure has been tested to mitigate detonation of C4 and hand grenade blasts. Potential uses span government security applications, military, munitions transport, civilian protection, mass transportation, and airlines/airports. In the...
Read More »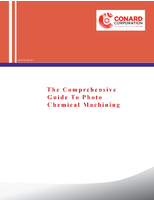 There are many benefits that photo chemical machining can provide for your precision components. Download this white paper, and learn everything you need to know about this versatile process.
Read More »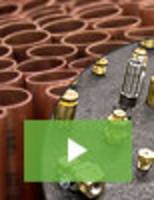 As a trusted manufacturer to customers across a broad range of industries, Key Gas Components is a premier provider of CNC machining and tube fabrication. Our entire organization is quality driven and customer-centric, with broad-based manufacturing capabilities that can accommodate the most challenging requirements. See our video to learn more.
Read More »