Fabricated without door, 24 x 24 x 24 in. bomb containment device weighs 60 lb and permits robotic operation/transport. Materials are radiolucent to x-rays, and structure has been tested to mitigate detonation of C4 and hand grenade blasts. Potential uses span government security applications, military, munitions transport, civilian protection, mass transportation, and airlines/airports. In the...
Read More »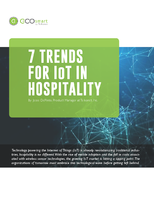 The Internet of Things is rapidly becoming a defining characteristic in the daily landscape of human experience. Billions of smart devices are already connected to this vast system through smart homes, medical devices, and much more; the trend is predicted to continue its exponential growth into the hundred billions within the next few years. This white paper illuminates how the future of IoT will completely revolutionize the way the hospitality industry in particular will function with this new technology. Due to the ability to reduce energy costs, reduce staff labor, and create completely individualized and engaging guest experiences, the hospitality industry is in a unique position to capitalize on IoT. Using real life case studies, the report outlines seven ideas for how the IoT can be used to reduce energy consumption, increase guest satisfaction, improve maintenance, and more.
Read More »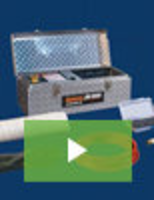 The lightweight, compact JM-1000 Mini-Jet clears grease, sand, and ice with a high pressure water jet.
Read More »