HAWTHORNE, Calif.-- March 23, 2007 - OSI Systems, Inc. (NASDAQ: OSIS - News), a vertically-integrated provider of specialized electronic products for critical applications in the Security and Healthcare industries, announced today that its Healthcare Division, Spacelabs Healthcare, will launch the evo Digital Holter Recorder and Voyager 12-Lead Electrocardiogram ( ECG") system at the American...
Read More »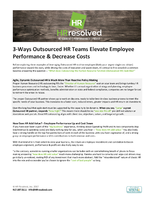 Is outsourcing your HR department the right call for your company? This white paper explores various factors for you to consider.
Read More »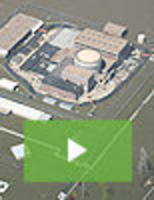 Aqua Dam is the ultimate solution for large-scale water control projects. It combines lightweight, large size, and portability all in one innovative product. To learn more about the uses, and applications of Aqua Dam, or to see it in action, check out our new video to get all the details.
Read More »