SAN RAFAEL, CA: A new mixed field analyzer (MFA) has been invented that eliminates post processing. The instrument provides real time event processing for fast organic liquid scintillation detectors. Hybrid Instruments, with BNC Scientific, unveiled the newest Mixed Field Analyzer at SORMA West May 14-17, 2012 in Oakland, California. Prof. Malcolm Joyce and Dr. Frank Cave, Co-Founders of Hybrid...
Read More »
Prefabricated construction is a type of construction method that involves manufacturing building components off-site or in a controlled environment
Read More »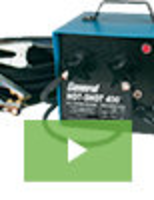 The new Hot Shot Pipe Thawing Machine delivers an innovative and highly effective approach to thawing frozen pipes. Easy to use and versatile, it is loaded with robust features that further suit it to many challenging environments. To learn all about it, see our video.
Read More »