Date: March 12, 2009 MIDLAND, MICHIGAN, USA: Dow Corning Corporation, a leading supplier of silicone solutions, will feature innovations and products from its coatings and construction chemicals industry segments at the European Coatings Show, March 31-April 2 in Nuremberg, Germany. At the European Coatings Show, Dow Corning will offer: o Resources to design for versatility: Dow Corning offers...
Read More »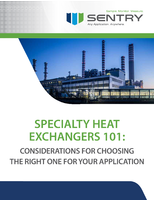 Specialty heat exchangers play an important role in a wide variety of industrial applications, and it's crucial to select the correct device for your application. Check out this guide and learn how to choose the right heat exchanger.
Read More »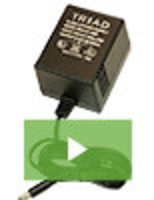 Triad Magnetics, an established leader in power supply design and manufacturing, is proud to announce their next generation WAU AC and WDU DC Series of power supplies. These linear wall plug-ins offer minimum noise performance without sacrificing reliability or life. See our video to learn more.
Read More »