Date: March 12, 2009 MIDLAND, MICHIGAN, USA: Dow Corning Corporation, a leading supplier of silicone solutions, will feature innovations and products from its coatings and construction chemicals industry segments at the European Coatings Show, March 31-April 2 in Nuremberg, Germany. At the European Coatings Show, Dow Corning will offer: o Resources to design for versatility: Dow Corning offers...
Read More »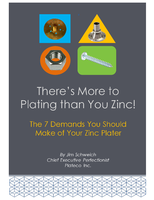 To find out more about the seven demands you should make of your zinc plater, download now.
Read More »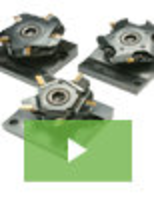 Thanks to the unique SpinSelect™ Multi-Pocket selectable quick change tool holder, it's time to rethink the range, complexity and volume of parts that your lathe can produce. Our Spin-Select™ tool was created to increase productivity and consistency by decreasing downtime associated with lathe cutting tool and insert setups or changeovers. This product is a game-changer for the industry and we're pleased to show you why.
Read More »