MURRAY HILL N.J. and NEW PROVIDENCE, N.J. – Addressing the needs of wholesale bakeries, Linde North America is showcasing a range of state-of-the-art cryogenic technology for precision temperature and process-quality control before and/or after baking.Â-  Linde process experts will be available during the International Baking Industry Expo (IBIE), October 6-9, at the Las Vegas Convention...
Read More »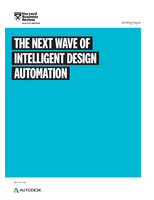 In the amount of time it takes to set up a meeting to discuss just one design, engineers can now explore designs exponentially. Generative design has catalyzed a paradigm shift in product development. This shift not only drastically decreases the time it takes to design a product. It also opens the door to design options that might never have been imagined by engineers on their own.
Read More »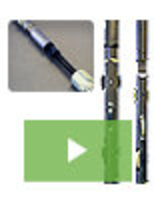 For over 35 years our Wheeled Rod Guide Couplings, have been at work in oil fields across the globe. Our products are engineered to extend the service life of sucker rods and tubing, delivering cutting-edge innovation that enhances oilfield operation, maximizes output, and enhancing overall operations. To learn about the advantages of using Wheeled Rod Guide Couplings in your wells, see our video.
Read More »