Condensate After Coolers/Leg Assembly mix hot water with cold water, resulting in liquid temperatures acceptable for municipal sewage and local codes. Installed after flash tank, blow down tank, or condensate receiver, after cooler is supplied with check valve, cooling valve (Â-½, ¾, or 1 in.), and thermometer. Unit can be mounted horizontally or vertically, and self-acting...
Read More »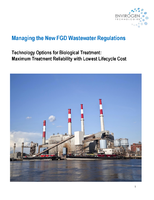 A guide for managing Flue Gas Desulfurization wastewater using leading technologies.
Read More »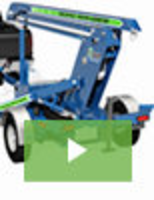 Providing adequate fall protection is always a critical consideration and one that in many cases can be difficult to ensure. The new Mobile Fall Protection Unit is designed to facilitate positive fall protection in applications that would typically be difficult or impossible to provide with standard methods. To learn all about the advantages and convenience, see our video.
Read More »