Condensate After Coolers/Leg Assembly mix hot water with cold water, resulting in liquid temperatures acceptable for municipal sewage and local codes. Installed after flash tank, blow down tank, or condensate receiver, after cooler is supplied with check valve, cooling valve (Â-½, ¾, or 1 in.), and thermometer. Unit can be mounted horizontally or vertically, and self-acting...
Read More »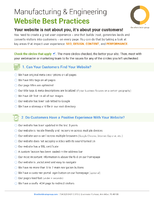 From content to SEO to design, this "Website Best Practices" checklist can help your company craft the perfect website.
Read More »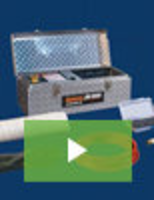 The lightweight, compact JM-1000 Mini-Jet clears grease, sand, and ice with a high pressure water jet.
Read More »