Condensate After Coolers/Leg Assembly mix hot water with cold water, resulting in liquid temperatures acceptable for municipal sewage and local codes. Installed after flash tank, blow down tank, or condensate receiver, after cooler is supplied with check valve, cooling valve (Â-½, ¾, or 1 in.), and thermometer. Unit can be mounted horizontally or vertically, and self-acting...
Read More »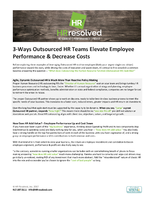 Is outsourcing your HR department the right call for your company? This white paper explores various factors for you to consider.
Read More »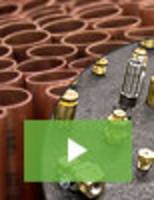 As a trusted manufacturer to customers across a broad range of industries, Key Gas Components is a premier provider of CNC machining and tube fabrication. Our entire organization is quality driven and customer-centric, with broad-based manufacturing capabilities that can accommodate the most challenging requirements. See our video to learn more.
Read More »