Upgraded V'nes Video Network Enterprise Solutions Take Center Stage, New Fiber Optic Transceivers and Redesigned Website Round Out Show Offerings. Las Vegas, NV (April 1, 2009) - American Fibertek, Inc. (AFI), the security industry's leading independent supplier of transmission solutions for security applications, is making a strong showing at ISC West 2009 with enhancements to their V'nes Video...
Read More »
Spacenet Introduces Cisco Integrated FIPS 140-2 Certified Encryption Solution over Satellite to Meet Strict Federal Government Security Requirements McLean, VA - March 24, 2009 -- Spacenet Inc. (www.spacenet.com), a wholly owned subsidiary of Gilat Satellite Networks Ltd. (Nasdaq: GILT) and one of the world's leading providers of satellite networking solutions, introduced its new Cisco integrated...
Read More »
When integrated into Collanos collaboration network, Linux box offers SMBs and their partners all-in-one communications and collaboration platform. It combines functions of VoIP telephone switchboard, network router, and WLAN access point. Once integrated, employees can be reached via their company phone number regardless of their location. Collaborative work is fostered via functions geared...
Read More »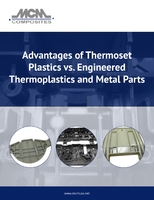 Thermosets and engineered thermoplastics are sometimes better suited to differing situations, but they do have some overlap in relevant use cases.
Read More »
New Equipment Helps Operators to Reduce Network Deployment and Maintenance Costs SHENZHEN, China, Feb. 9 /- ZTE Corporation ( ZTE ), a leading global provider of telecommunications equipment and network solutions, has officially launched the industry's smallest WiMAX 16e RRU (Remote Radio Unit) product, the R9110 that helps reduce the number of base stations by 50%, hence enabling telecom...
Read More »
With Real Time Data Server Software, land surveying companies can use GNSS equipment to build their own direct IP RTK corrections server. Program will collect corrections sent by GNSS base station and act as gateway to make correction data available to any rover that connects to software. Base can be permanent with direct/local connection to RTDS, or roaming with connection to RTDS through GPRS....
Read More »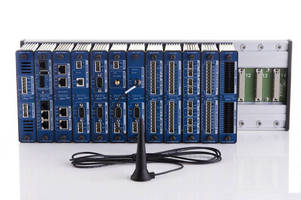 The combination of this Semaphore T-BOX RTU with 1-Wire devices is particularly applicable to infrastructure management and mobile asset management. NASHUA, NH -(September 24, 2008) - Semaphore, a CSE Global company, has introduced a 1-Wire-® interface for its T-BOX line of SCADA system products. This interface is compatible with a T-BOX MS Modular System, when equipped with a 32-bit CPU. 1-Wire...
Read More »
Agreement enables the delivery of high-speed, third-generation services Campbell, Calif., September 22, 2008 - Brilliant Telecommunications, Inc. (Brilliant), a developer of next-generation synchronization and timing solutions and IP Networks, Inc., a pioneer in providing highly scalable Ethernet-Over-Fiber solutions to wireless operators, enterprises and service providers, announced they have...
Read More »
Self-organizing network of Rosemount-® wireless temperature transmitters, Smart Wireless gateway works reliably to protect assets despite harsh plant conditions AUSTIN, TEXAS (October 15, 2008) - Usiminas (Usinas Siderurgicas de Minas Gerais S.A.), one of the world's top steel producers, is using a Smart Wireless network from Emerson Process Management to protect valuable plant assets and to...
Read More »
Integrated into ADVA FSP 3000 WDM System, Flexible Remote Node enables communications providers to serve customers from unified access and backhaul network. When located at curb, FRN can be configured as passive network element with environmentally hardened WDM filters that allow point-to-multipoint WDM-PON structure. When located at street cabinet, FRN can include active equipment such as...
Read More »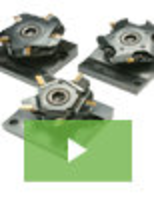 Thanks to the unique SpinSelect™ Multi-Pocket selectable quick change tool holder, it's time to rethink the range, complexity and volume of parts that your lathe can produce. Our Spin-Select™ tool was created to increase productivity and consistency by decreasing downtime associated with lathe cutting tool and insert setups or changeovers. This product is a game-changer for the industry and we're pleased to show you why.
Read More »