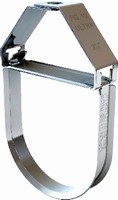 Available in 6 carbon steel models, Figure 1U Ultra Clevis Hanager features snap-open/snap-close design and accommodates pipe sizes ranging from -½-4 in. Clevis bottom locks in place to prevent swinging while it supports pipe's weight when hanger is in open position. Flared edges facilitate installation for all pipe types and protect CPVC pipe from abrasion.
Read More »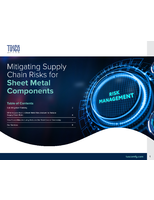 This ebook provides an overview into mitigating supply chain risks for sheet metal components.
Read More »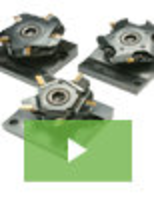 Thanks to the unique SpinSelect™ Multi-Pocket selectable quick change tool holder, it's time to rethink the range, complexity and volume of parts that your lathe can produce. Our Spin-Select™ tool was created to increase productivity and consistency by decreasing downtime associated with lathe cutting tool and insert setups or changeovers. This product is a game-changer for the industry and we're pleased to show you why.
Read More »