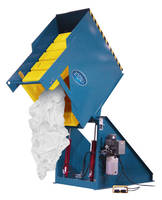 Hydraulic laundry cart dumper, by eliminating repetitive, heavy lifting, and time-intensive procedures associated with manual handling of bagged and loose laundry, increases workerÂ- productivity and safety in incoming soil-sort area. Upon pushbutton actuation, dumper automatically lifts loaded laundry cart (1,500 lb max) and turns it upside down for emptying onto sorting table or...
Read More »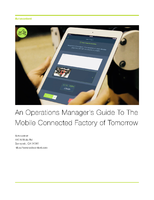 This white paper provides an overview of mobile technology for managing your manufacturing facility, while also discussing the advantages of being an early adopter.
Read More »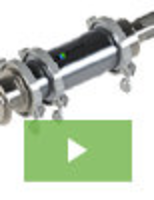 As a leader in industrial sampling equipment at Sentry Equipment, our success is built on a history of innovation and designs that epitomize value and efficiency. The new Hygienic Automatic Sampler is another example of our dedication to developing quality engineered products. To learn how this product can streamline the sampling process for dry, free-flowing materials, see our new video.
Read More »