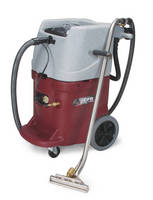 One of the most costly repair problems a carpet cleaning professional encounters is repairing or replacing the machines vacuum motor. However, this problem is a thing of the past with CFR's ECO-500 AW Series. The ECO-500 AW Series is equipped with a totally new vacuum motor technology that ensures vacuum motors keep working three to five times longer than comparable portables. The ECO-500 also...
Read More »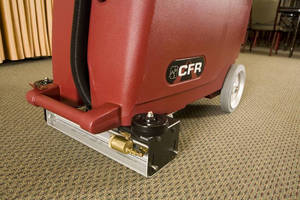 When comparing CFR's ECO 500 AW Series recycling portable carpet extractors with conventional portables, let the numbers do the talking. For instance, to clean 5,000 square feet takes about 11 hours with a conventional machine but less than 5 with the ECO 500. For the same area, the conventional portable would have to be emptied and refilled 18 times-the ECO 500 just 3 times. And don't forget...
Read More »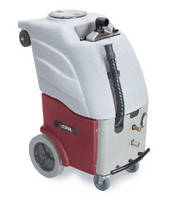 Providing contractor-grade deep cleaning, 10 gallon ECO-500 AW Series is suitable for use on carpets and upholstery as well as hard surfaces such as tile and grout. Portable unit features hinged tank design for access to internal components, front-mounted pressure gauge/adjustment knob to monitor cleaning performance, and front-mounted drain hose for solution disposal. Rear-mounted control panel...
Read More »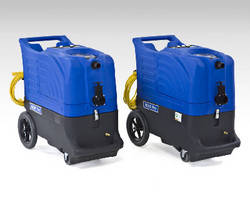 Available in 100 and 400 psi models with heated or non-heated operation, BEXT® Pro satisfies applications ranging from light-duty cleaning to deep extraction. Unit features clam shell design for equipment access and maintenance, automatic circuit adjustment on heated models, self-contained storage for power cord, and compartment for detergent bottles and hand tools. With CRI-SOA...
Read More »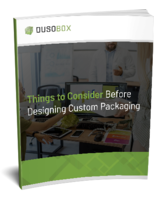 This e-Book provides pre-design process considerations for custom corrugated packaging.
Read More »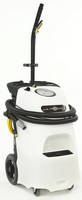 Equipped with adjustable 50-200 psi and 50-500 psi pump, respectively, models 200 and 500 of PEX series have precision balanced, upright design that facilitates transport, loading, and unloading by one person. Both maneuverable machines feature on-demand, adjustable 146° or 212°F heat and sound-deadening chamber that enables day-time-quiet operation. Carpet and Rug Institute...
Read More »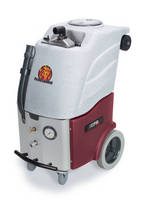 CFR, manufacturer of filtering and recycling carpet extractors, says their equipment is faster, cleaner, and Greener. Those are more than buzzwords. With the CFR system, carpets dry faster because of its Rapid Recovery wand technology. And because CFR extractors do not need to be refilled as often, the job gets done faster. It's cleaner because the Rapid Recovery system flushes soils out of...
Read More »
Plymouth, MN-Clarke, a brand of Nilfisk-Advance, Inc., announces it will be attending the 2011 ISSA/INTERCLEAN® North America trade show October 18-21, 2011 in Las Vegas, NV. Clarke will be introducing and demonstrating the company's new innovative products, including autoscrubbers, polishers and burnishers and carpet extractors. Clarke will be featuring its new products at booth 1614....
Read More »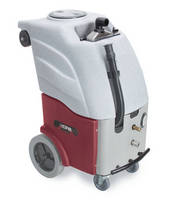 CFR, manufacturer of recycling carpet extractors, introduces the ECO-500 AW Series, the next generation of the popular ECO-500 machines. The new machine has a completely re-engineered vacuum motor with a number of advanced features to improve cleaning performance, reduce energy needs, and keep the machine cooler and quieter during operation. The device also has new moisture shields that protect...
Read More »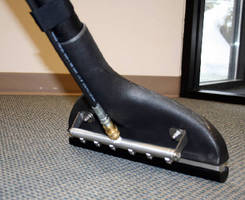 Featuring rotationally molded LLDPE head, Evolution Carpet Wand weighs just 6.5 lb, helping to minimize worker fatigue. Glide receiver and vacuum tube are made of aircraft aluminum and glide is Delrin® acetal. Specially fit to glide holder, glide provides airtight seal and is removable and replaceable. Solution line and fittings, made of stainless steel, withstand pressures up to 3,000 psi.
Read More »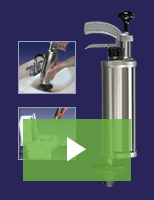 The Kinetic Water Ram by General Pipe Cleaners clears out clogged pipes quickly using kinetic energy. The Ram is so simple to operate, anyone can use it. Check out the video to learn more.
Read More »