Canvas Experts, of Ocean City, Maryland, was honored by the Marine Fabricators Association (MFA) with an Award of Excellence for Rigid Enclosures. Designer Michael Varga and fabricator Victor Albino used Safety Components' innovative BreakWater X™ in their winning installation. When Varga and Albino came upon Brenda Lou, an Albemarle 330 Express, they found the original enclosure was...
Read More »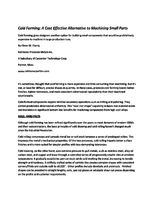 Cold forming offers tight tolerances, dimensional stability, and advanced surface finishes, while also saving you in raw material wastes costs.
Read More »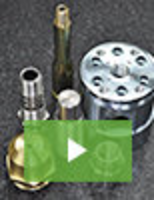 Quality, customer service, and unbeatable value are the hallmarks of Hogge Precision. Since 1989 we have built a reputation as the go-to precision machining source, servicing many demanding industries. For CNC machining and screw machining, there are few manufacturers that can match our capabilities and expertise. See our video to learn more.
Read More »