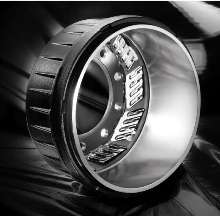 BTS self-cleaning drum is available in 16Â-½ x 7, 16½ x 8, and 16½ x 8.62 drum sizes for rear drive and trailer axle applications. Drum reduces heat and debris accumulation that negatively affects brakes on heavy-duty vehicles. In addition to cooling process, ribbed exterior of drum provides greater surface area for heat dissipation and vents that allow removal of debris,...
Read More »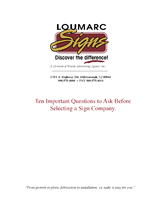 This white paper outlines 10 questions that should be asked when selecting a sign company, eliminating some of the guesswork from making the best choice for your branding and signage needs.
Read More »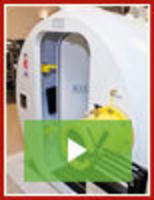 Tekna is a leader in Monoplace and Multiplace Hyperbaric Chambers for Hyperbaric Oxygen Therapy (HBOT), offering products that set the standard for quality and innovation. Our new 7200 series of multiplace chambers is a state-of-the-art system that integrates advanced engineering with a plethora of features and options making it the industry's premier HBOT system. To learn more, see our video.
Read More »