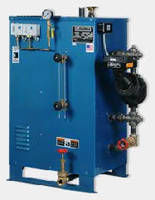 Designed for industrial marketplace, Model ES electrically heated saturated steam boiler suits laboratory, hospital, industrial plant, pilot plant, as well as food and chemical processing applications requiring steam from 0-100 psig. It features automatic pressure and liquid level controllers as well as ASME Code pressure vessel and safety valve. Installation only requires water feed connection...
Read More »
Agreement with EMAL Supports Goal to Ensure Reliable Power Supply for the Plant ABU DHABI, UAE--06 April 2009-- GE Energy today announced a multi-year contractual service agreement (CSA) with Emirates Aluminium (EMAL) as it nears completion of what will become the world's largest single-site aluminum smelter complex. The CSA will support EMAL's recent investment in GE gas turbines and the...
Read More »
Subject: Elliott -Klickitat Turbine Generator Jeannette, PA , March 3, 2009 - Elliott Company has won the contract to provide a steam turbine generator for the Klickitat Public Utility District (KPUD). The steam turbine generator will be installed in the H.W. Hill Landfill Gas Power Plant near Roosevelt, Washington to recover and convert exhaust heat from the plant's methane-fired gas turbine...
Read More »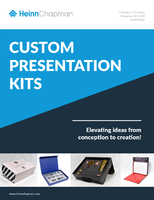 To find out more about how you can get a custom presentation kit tailored to your exact needs, download this whitepaper now.
Read More »
Sussman remains the leader in the manufacture of industrial steam and hot water electric boilers for over 75 years. Sussman Electric boilers include a broad range of applications in all our models. HVAC, direct steam heating, hot water for process and comfort heating, humidification and air-water-oil preheating and booster heating are some of their features. Sussman makes available an easy to use...
Read More »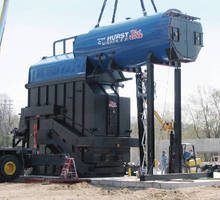 Available for biomass steam boilers, hot water boilers, and direct-fired STAG units, Reciprocating Grate Stoker offers automated ash removal and provides solid fuel combustion that allows mechanical replacement of fuel with minimal moving parts. Multi-fuel design is offered in various configurations to utilize selection of solid fuels: wood, coal, bark, construction debris, nuts, shells, husks,...
Read More »
The $350 million dollar transformation of Agua Caliente Casino into a luxury resort has been deemed the 9th largest private construction project in California by California Construction Magazine. A new hotel tower housing 340 guestrooms required ten Parker Boilers to be installed. Because of the proven reliability of the heavy duty ultra low NOx Parker Boilers in the Las Vegas Casinos, when...
Read More »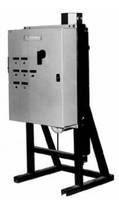 SSH Electric Steam Super Heaters are suitable for heating saturated steam under pressurized conditions, adding BTUs to increase quality and raise temperature of saturated steam to match process requirements. Used in industrial applications where house steam or dedicated-boiler steam is available, products are designed for freestanding and in-line superheating with ASME Code pressure vessel,...
Read More »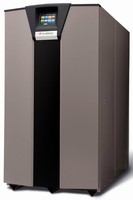 Offered in models producing 1.0, 1.3, and 1.5 million BTU/hr inputs and 10:1 turndown, SYNC Boiler combines ASME stainless steel heat exchanger with modulating/condensing combustion for thermal efficiencies to 98%. Touchscreen control promotes setup/synchronization and access to onboard database of real-time operations data and performance history. With built-in cascading sequencer for up to 8...
Read More »
Project is Technological, Industrial Milestone for Abu Dhabi ABU DHABI, UAE-July 30, 2008-GE Energy has received a contract of more than US$500 million to supply equipment to power the world's largest aluminum processing complex at a single site. The Emirates Aluminum (EMAL) production facility is located close to the Arabian Gulf near Al Taweelah, Abu Dhabi, in the United Arab Emirates (UAE)....
Read More »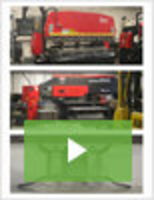 Quality Sheet Metal specializes in delivering precision, value, and customer service. With a client base that spans many diverse industries and a reputation for excellence that goes back over four decades, our clients know that we can provide the optimal combination of value and flexibility regardless of the challenge. See our video to learn what we can do for you. Through investments in state-of-the-art design, manufacturing, and quality control systems, Quality Sheet Metal remains focused on maintaining a high standard of quality, customer service, and competitive pricing. With an emphasis on customer satisfaction, Quality Sheet Metal is dedicated to establishing long-term partnerships, similar to the ones they currently have with their valued clients. If you're looking for a new partner with extensive capabilities in sheet metal fabricating and finishing, look no further.
Read More »