Safe to use and gentle on the environment, Solid Green 24 is non-caustic, non-corrosive and contains no VOC's, APE's or solvents. Biodegradable, cleaner can be used in auto scrubbers, trigger sprays and wipes, foamy pressure wash or manual scrub. Cleaner saves space, eliminates contaminants, dispenses accurately and is cost effective.
Read More »
AKRON, OhioÂ- – A. Schulman Inc. (Nasdaq-GS: SHLM), a leading international supplier of high-performance plastic compounds and resins, will present its broad range of products at the Fakuma plastics processing exhibition on October 14-18, 2014, in Friedrichshafen, Germany. Moreover, A. Schulman will showcase the product portfolios of several of the Company's recent acquisitions: The...
Read More »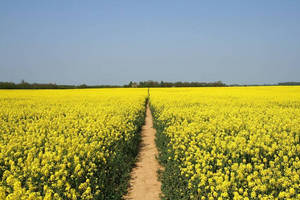 DENVER, CO -- 6R Supply Inc. has announced the transition to a wholly biobased industrial supply product line. This product line offers clients additional options for industrial hydraulic fluids, lubricants and solvents that are readily biodegradable, non-hazardous and do not use petroleum or its derivatives as base ingredients. This shift opens 2 new markets in Colorado: Federal BioPreferred...
Read More »
Perstorp, world leader in specialty chemicals, will be launching its proven technology CapaT Thermoplastic products for bioplastics at K Fair, 2013. Considerable investments have been made in caprolactones to ensure we deliver new CapaT products that address key issues related to plastic materials, such as sustainability, biodegradability and product safety. Bioplastics are receiving enthusiastic...
Read More »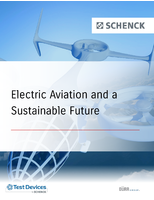 This white paper provides an in-depth overview into electric aviation and a sustainable future.
Read More »
Accommodating movement to eliminate use of phthalates in many products, FlexBioCorn is biodegradable material made from corn base compound andÂ- does not contain phthalate. It was developed to make human heart catheters, but custom labels, rubber keychains, custom molded parts, and custom promotional products will all use this material. REACH- and RoHS-compliant product will pass SGS,...
Read More »
CHIPPEWA FALLS, Wisconsin - ChemCeed recently announced it will be a North American distributor for a line of bioplastics produced by German manufacturer, FKur. These products offer a sustainable and biodegradable replacement for plastic manufacturers and are suitable for a wide variety of plastic applications. ChemCeed will be offering three lines of FKuR bioplastics: Bio-Flex®, a blend of...
Read More »
Using ingredients composed of soy-based compounds, Eco-Green® Grout Sealers preserve grout joints and repel stains and dirt in heavy traffic environments. Products add hard, protective coating to sanded grout lines found in exterior or interior tiling. Scientifically tested and designed to biodegrade rapidly and completely, often in 1 month's time, sealers are suitable for tiled ceiling,...
Read More »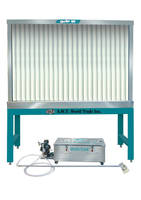 CHICAGO-October 19, 2009 If being environmentally conscious and worker friendly is high on your priority list, you might want to consider A.W.T's Duro-Tank(TM) Stainless Steel Recirculating System as part of your cleaning process. Designed for use with a washout sink, the Duro-Tank Stainless-Steel Recirculating system uses biodegradable chemistry (like A.W.T.'s Safe-T-Wash) to clean a variety of...
Read More »
Booth attractions include customer applications and micro-seminars FLORHAM PARK, NJ, June 12, 2009 -- BASF will feature new products, processes and productivity improvements that help make products more sustainable, durable, colorful and safe during the June 22-26 National Plastics Expo in Chicago, Illinois. With the recent acquisition of Ciba, BASF has added to its exclusive line of pigments,...
Read More »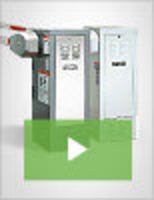 DoorKing is proud to introduce an easy add-on to its 1601 Barrier Gate Operator: The 1601 Traffic Lane Barrier. The barrier gate provides greater traffic control while eliminating the need for bollards or crash beams. Check out this video to learn more.
Read More »