BATESVILLE, Ind., and LEXINGTON, Ky., April 13 - Physicians and other caregivers have long recognized the relationship between restful sleep and healing. Yet, often it seems the last place to find a good night's sleep is in the hospital ... the place where it is needed the most! Now, that may all change for the better as two leaders in their respective industries join forces, seeking to improve...
Read More »
This white paper provides and overview into choosing the optimal supplement manufacturer. Establishing your nutraceuticals company is a multi-faceted project.
Read More »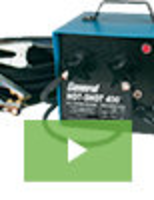 The new Hot Shot Pipe Thawing Machine delivers an innovative and highly effective approach to thawing frozen pipes. Easy to use and versatile, it is loaded with robust features that further suit it to many challenging environments. To learn all about it, see our video.
Read More »