LENEXA, KS (May 18, 2007) - Adding to its growing line of seeding equipment, Frontier Equipment announces the addition of the new BD1307 No-Till Drill and the BD11 Series Grain Drills. The new drills will complement the extensive line-up of John Deere seeding equipment," says Mike Horrell, marketing manager, Frontier Equipment. "These economical drills will be offered exclusively by John Deere...
Read More »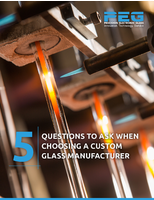 Due to the inherent complexity of glass fabrication, many professionals seeking glass services know exactly what kind of part is needed, but are unclear on the intricacies of the actual manufacturing process. PEG's exclusive guide is designed to help professionals navigate the custom glass manufacturing process with valuable information.
Read More »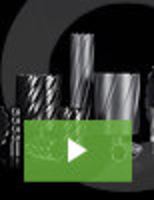 As a globally recognized manufacturer of industrial grade portable tools, Euroboor is at the forefront of drilling and cutting technology. Our reputation as an industry leader is built on robust products that fit a wide range of industrial cutting and drilling applications. See our video to learn more about all of our quality products.
Read More »