LENEXA, KS (May 18, 2007) - Adding to its growing line of seeding equipment, Frontier Equipment announces the addition of the new BD1307 No-Till Drill and the BD11 Series Grain Drills. The new drills will complement the extensive line-up of John Deere seeding equipment," says Mike Horrell, marketing manager, Frontier Equipment. "These economical drills will be offered exclusively by John Deere...
Read More »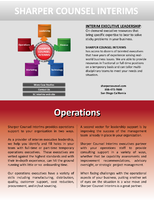 This paper from Sharper Counsel Interims explores the ways in which strong operational leadership can provide support to companies in order to guide them through tough and complicated problems.
Read More »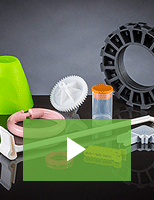 The Rodon Group is a proven leader in high-volume, close tolerance injection molding. We offer globally competitive, innovative manufacturing solutions for a broad range of industries. Check out our video to learn more.
Read More »