Owens Corning presenting at Battery Council International trade show TOLEDO, OhioÂ- – With more than 30 years proven experience, Owens Corning is the leading provider of glass based non-woven solutions for lead-acid batteries, and widely known for its quality retainer mat solutions for heavy duty batteries.  Today, increasing amounts of electronic equipment and new technologies,...
Read More »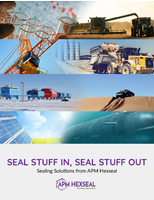 One of the best ways to make sure that your machinery stays up and running in the face of adversity is to make sure that it's properly sealed. Of course, it's not always easy to determine whether the integrity of your seals are up to par. How can you tell when you have a problem?
Read More »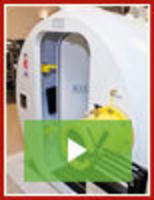 Tekna is a leader in Monoplace and Multiplace Hyperbaric Chambers for Hyperbaric Oxygen Therapy (HBOT), offering products that set the standard for quality and innovation. Our new 7200 series of multiplace chambers is a state-of-the-art system that integrates advanced engineering with a plethora of features and options making it the industry's premier HBOT system. To learn more, see our video.
Read More »