Owens Corning presenting at Battery Council International trade show TOLEDO, Ohio – With more than 30 years proven experience, Owens Corning is the leading provider of glass based non-woven solutions for lead-acid batteries, and widely known for its quality retainer mat solutions for heavy duty batteries.  Today, increasing amounts of electronic equipment and new technologies, such as...
Read More »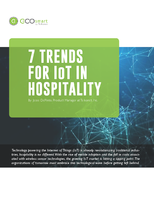 The Internet of Things is rapidly becoming a defining characteristic in the daily landscape of human experience. Billions of smart devices are already connected to this vast system through smart homes, medical devices, and much more; the trend is predicted to continue its exponential growth into the hundred billions within the next few years. This white paper illuminates how the future of IoT will completely revolutionize the way the hospitality industry in particular will function with this new technology. Due to the ability to reduce energy costs, reduce staff labor, and create completely individualized and engaging guest experiences, the hospitality industry is in a unique position to capitalize on IoT. Using real life case studies, the report outlines seven ideas for how the IoT can be used to reduce energy consumption, increase guest satisfaction, improve maintenance, and more.
Read More »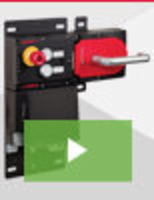 The new MGB with EtherNet/IP is a leap forward in access door safety. Designed for easy installation, flawless performance, and long service life, it is engineered with robust features and cutting-edge technology that places it firmly at the leading edge of the door safety device industry. To learn all about the benefits of the Euchner MGB, see our video.
Read More »