Owens Corning presenting at Battery Council International trade show TOLEDO, OhioÂ- – With more than 30 years proven experience, Owens Corning is the leading provider of glass based non-woven solutions for lead-acid batteries, and widely known for its quality retainer mat solutions for heavy duty batteries.  Today, increasing amounts of electronic equipment and new technologies,...
Read More »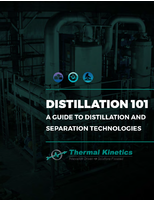 Distillation is a separation unit operation that involves multiple countercurrent-stage steps, separating two or more volatile components. This results in the contact of liquid and vapor most generally in counterflow. Distillation 101: A Guide to Distillation and Separation Technologies provides an in-depth look at everything you need to know about distillation, including: Design procedures Equipment components Applications
Read More »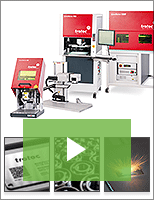 Trotec's laser marking solutions provide your company with configurable workstations and intuitive, customizable software. Check out our video to learn more.
Read More »