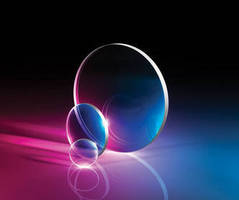 Suited for such applications as IR spectroscopy, TECHSPEC Barium Fluoride (BaF2) Windows offer wide broadband transmission extending from deep UV to LWIR (200 nm to 14 μm). Barium Fluoride's 1.48 index of refractionÂ- promotes transmission without requiring anti-reflection (AR) coatings. Supporting use up to 800°C in dry environments, 5–50 mm dia windows are made from...
Read More »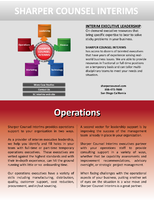 This paper from Sharper Counsel Interims explores the ways in which strong operational leadership can provide support to companies in order to guide them through tough and complicated problems.
Read More »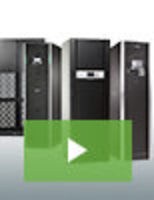 At 3Sixty Mission Critical, we specialize in maintaining the performance and uptime of our customer's mission-critical applications. Our services are comprehensive and designed to take on the entire burden of maintenance. Our "UPS as a service" is just another example of how we develop out of the box solutions to help our customers operate more efficiently; see our video to earn more.
Read More »