Able to measure 40 GHz S-parameters on up to 4-ports, PC-based and portable SPARQ series acquires waveforms from DUT, measures frequency and time domain results, and outputs standard Touchstone S-parameter files. System calibrates using internal OSLT calibration kit, allowing calibration and measurement to proceed automatically without any need to connect and disconnect calibration standards....
Read More »
Available in 3 sample delivery capacities, Steam Sampling Cart takes critical quality samples for total organic carbon, conductivity, microbial levels, and endotoxin monitoring. All that is needed at identified sampling points are cooling water supply, cooling water return, and clean steam supply. All connections are ¾ in. Tri-Clamp. Product options include electropolished piping, double...
Read More »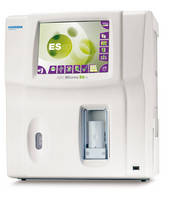 The ABX Micros ES60 Northampton, UK - A study has confirmed that the granulocyte count of the recently launched ABX Micros ES60 3-part differential hematology analyser from HORIBA Medical correlates well when compared to the neutrophil count of a 5-part differential analyser, in the absence of specific flagging. The neutrophil count is a key parameter in determining the treatment outcomes, with...
Read More »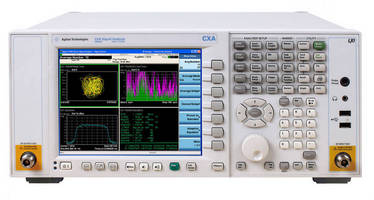 To meet needs of wireless R/D and manufacturing engineers performing wideband signal demodulation analysis, X-Series accommodates various options that accelerate insight into signal analysis and component characterization. Specific options include 40 MHz analysis bandwidth (MXA/EXA), 25 MHz bandwidth (CXA), and Digital IF (MXA/EXA). Additional capabilities include external source control...
Read More »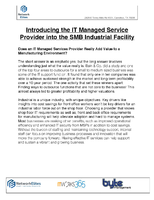 To find out more about how IT managed service providers can specifically help your manufacturing company, download now.
Read More »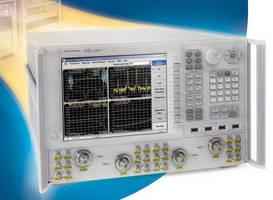 Single-connection N5247A PNA-X Series analyzer delivers +10 dBm output power, 110 dB dynamic range, and 0.1 dB receiver compression point of +11 dBm specified at 67 GHz. Unit provides power leveling, true differential, and frequency converter measurement functions and also conducts S-parameter, noise figure, and intermodulation distortion measurements. Expandable from 10 MHz to 2- or 4-port 110...
Read More »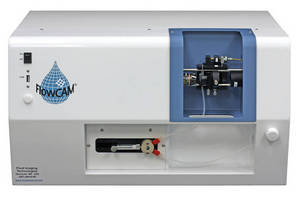 FlowCAM® particle imaging and analysis system integrates syringe pump and flow control software to provide automated process that enables operator to load sample, press start, and leave sample running unatteneded. Achieving sample volume efficiencies up to 90%, it offers real-time detection, imaging, counting, and measurement of particles and microorganisms. Date/time stamps are...
Read More »
Able to characterize 2-port DUTs with continuous frequency range from 10 MHz to 110 GHz, Model ZVA110 is suited for vehicular radar and parking assist systems at 77 GHz, general radar applications at 94 GHz, or wireless backhaul applications in 79/80 GHz range. Base unit offers 4 test ports, 4 integrated signal sources, and 8 receivers, enabling multiport measurements on amplifiers, mixers, and...
Read More »
Operating with and extending capabilities of PXT Mobile Communications Test Set by providing signaling conformance test for 3GPP LTE user equipment, N6070A series enables complete signaling conformance tests (a/k/a protocol conformance test). It includes various GCF-/PTCRB-validated test cases, and users can also create custom test cases that go beyond necessary core requirements....
Read More »
Total Phase, an industry-leading provider of embedded systems tools, will feature the Beagle USB 5000 SuperSpeed Protocol Analyzer (http://www.totalphase.com/products/beagle_usb5000/), a real-time bus monitor with full support for the latest SuperSpeed USB (USB 3.0) specifications, at the Intel Developer Forum (IDF) in San Francisco, CA. The Beagle USB 5000 analyzer is priced at $5,000 USD and...
Read More »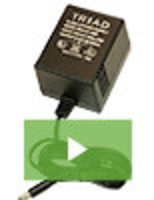 Triad Magnetics, an established leader in power supply design and manufacturing, is proud to announce their next generation WAU AC and WDU DC Series of power supplies. These linear wall plug-ins offer minimum noise performance without sacrificing reliability or life. See our video to learn more.
Read More »