Two-step silage covering system prevents oxygen from reaching feed- and preserves nutrients, Base layer, as first step placed directly against pile and just below primary exposed cover, involves SealFresh™ 7-layer oxygen barrier film. Second step consists of Dura-Skrim® string-reinforced cover, which blocks UV rays and provides long-term durability. Alternative outer cover,...
Read More »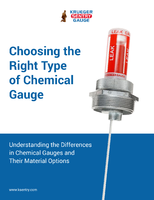 Understanding the Differences in Chemical Gauges and Their Material Options
Read More »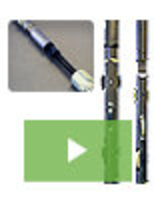 For over 35 years our Wheeled Rod Guide Couplings, have been at work in oil fields across the globe. Our products are engineered to extend the service life of sucker rods and tubing, delivering cutting-edge innovation that enhances oilfield operation, maximizes output, and enhancing overall operations. To learn about the advantages of using Wheeled Rod Guide Couplings in your wells, see our video.
Read More »