Two-step silage covering system prevents oxygen from reaching feedÂ- and preserves nutrients, Base layer, as first step placed directly against pile and just below primary exposed cover, involves SealFresh™ 7-layer oxygen barrier film. Second step consists of Dura-Skrim® string-reinforced cover, which blocks UV rays and provides long-term durability....
Read More »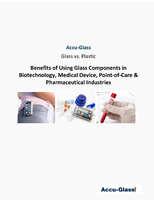 This white paper from Accu-Glass outlines the various properties that make glass such an attractive option for a diverse range of medical-related applications.
Read More »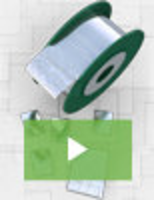 Indium Corporation has developed a new twist on traditional solder by developing a composite with a reinforced matrix internal structure. The result is a solder with increased strength and reliability. Check out this video to learn more about the mechanics behind the groundbreaking technology.
Read More »