Two-step silage covering system prevents oxygen from reaching feedÂ- and preserves nutrients, Base layer, as first step placed directly against pile and just below primary exposed cover, involves SealFresh™ 7-layer oxygen barrier film. Second step consists of Dura-Skrim® string-reinforced cover, which blocks UV rays and provides long-term durability....
Read More »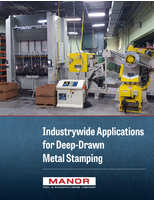 Deep-drawn metal stamping applies a significant punching force to radically draw metal sheets into a die cavity. Finished components produced by this process tend to have a depth that exceeds their diameter, which is why manufacturers refer to it as "deep-drawn" metal stamping.
Read More »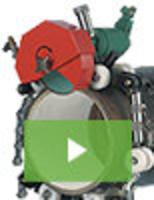 CS Unitec is a leader in power tools designed for industrial applications, with products that set the standard for robust performance and industry-leading reliability. Adding to our long list of innovation is a new line of pipe cutting machines. For cutting and beveling pipe up to 2" in thickness and diameters from 12" to 63", no other cutting system comes close. See our video to learn more.
Read More »