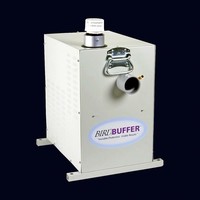 Bird Buffer(TM) electronic aerosol generator converts liquid Fog Force grape food flavoring into tiny nano-particles which, when blown into air at 90 mph, create invisible haze that stays suspended in air for 6 hr. Birds that fly through haze associate location with repellent's effect and leave area for good. When used indoors, haze does not damage paint. Applications include packing/processing...
Read More »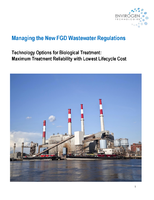 EPA Steam Electric Power Generating Effluent Limitations Guidelines, or ELG's, impact coal-fired power plant operations and their wastewater management. Specifically, the ELG's impose limits for suspended solids, arsenic, mercury, selenium, and nitrate/nitrite for Flue Gas Desulfurization (FGD) wastewater. These regulations drive the need for technology based solutions that address and adapt to variables such as the nature of wastewater streams, types of contaminants, contaminant loading, and costs. In this guide you will learn about the best available technologies for complying with the new standards. One of the leading contenders in this process is the Fluidized Bed Reactor or FBR, which removes soluble selenium and other metals from FGD wastewater. Advantages of fluidized bed reactors include optimum microorganism efficiency, smaller overall footprint, steady-state operation, lower hydraulic residence times, system robustness, and lower costs. Download this guide for additional information on FBR technology for treating FGD wastewater, including pilot studies and tests, and polishing selenium removal options.
Read More »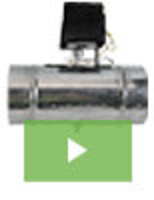 Alan Manufacturing has a long history of developing innovative solutions for HVAC applications. With over 1,000 product designs under our belt, we have gained a reputation as the go-to source for HVAC dampers, hardware, duct supports, zone control systems, and much more. Adding to this extensive list of achievements we now announce the release of our new line of Fresh Air Intake products. Designed to meet ASHRAE 62.2 standards, they are the most robust and high-performance product of their kind. See our video to learn more.
Read More »