Press Release Summary: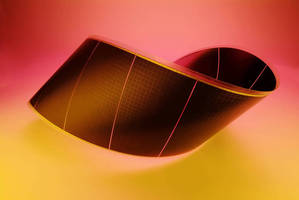 x
---
Original Press Release:

DuPont Microcircuit Materials Introduces New Solamet® PV412 Photovoltaic Metallization for Thin Film Solar Technologies



RESEARCH TRIANGLE PARK, N.C., Sept. 8, 2009 - DuPont Microcircuit Materials (DuPont) today announced the introduction of DuPont(TM) Solamet® PV412 photovoltaic (PV) metallization paste, the latest in a line of silver conductor materials specifically developed for thin film PV technologies. Thin film PV is projected to be the fastest-growing segment of the solar module industry primarily because of its potential to reduce the cost of producing solar-derived energy.

"Solar cell manufacturers can significantly reduce their cost per watt of solar energy by using high-performing materials that allow them to achieve higher cell efficiencies, higher production yields, and more efficient use of materials," said Robert Cockerill, Thin Film Photovoltaic marketing manager - DuPont Microcircuit Materials. "We worked closely with leading thin film PV manufacturers as we developed Solamet® PV412, because we share a common goal of enabling more cost-effective manufacturing of solar cells with improved efficiency and yield to help solar energy become more competitive with other forms of energy generation."

DuPont collaborated with Ascent Solar Technologies, Inc. (ASTI), a developer of state-of-the-art flexible thin-film solar modules, as it developed Solamet® PV412.

"Innovative materials are critical to advancing our technology for thin film photovoltaics," said Prem Nath, senior vice president Production-Operations - Ascent Solar Technologies. "ASTI is building a position as a leader in the production of lightweight flexible photovoltaics used for portable power and building integrated photovoltaic (BIPV) products. As our technology has evolved, the ability to work closely with our supplier DuPont in early stage testing as it adapted Solamet® photovoltaic metallizations to other materials and manufacturing processes has been a big advantage."

DuPont(TM) Solamet® PV412 photovoltaic metallization paste is designed for use on devices where a Transparent Conductive Oxide is utilized. It is ideal for use with Copper Indium Gallium Selenide (CIGS), Amorphous Silicon (a-Si) on flexible substrates, and Heterojunction with intrinsic thin layers (HIT) PV cells, and also suitable for any PV application where a low temperature curing conductor is required. Key features include fine line printing down to 80um resolution, long screen residence time for robust printer operation, low contact resistance, low gridline resistance, high adhesion to indium tin oxide, and strong compatibility with most transparent conductive oxides.

DuPont(TM) Solamet® is part of a broad and growing portfolio of products represented by DuPont Photovoltaic Solutions, which connects science and technology from across the company on a global scale to help support the dramatic growth in the photovoltaic industry. To learn more, please visit photovoltaics.dupont.com.

DuPont expects to nearly triple its annual photovoltaic sales across all product platforms to more than $1 billion in 2012 based on strong fundamentals for long-term revenue growth in the photovoltaic solar energy market, combined with the company's ability to deliver new technologies to the industry.

DuPont is a science-based products and services company. Founded in 1802, DuPont puts science to work by creating sustainable solutions essential to a better, safer, healthier life for people everywhere. Operating in more than 70 countries, DuPont offers a wide range of innovative products and services for markets including agriculture and food; building and construction; communications; and transportation.

The DuPont Oval, DuPont(TM), The miracles of science(TM), and Solamet® are registered trademarks or trademarks of DuPont or its affiliates.

More from Fluid & Gas Flow Equipment