Workplace Safety in 2016 is Attainable with Handling Specialty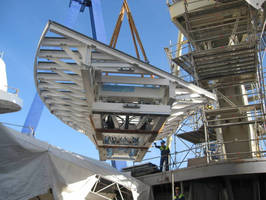 Having a safe and happy 2016 doesn't only extend to your personal life. Your work-life is every bit as important; especially when working in an environment wrought with potentially dangerous situations. The manufacturing industry, as well as aerospace, defence, entertainment, rail, transportation and many others can be, at times, scary places to work. The importance of quality should be one of your first considerations when creating a safe environment in the workplace.



Handling Specialty heavy lifting equipment is not only made with the highest quality components and steel, but each piece of equipment purchased comes with a full on-site and in-class training on both operation and maintenance of the product(s). These courses help to ensure a level of safety through knowledge is engrained in anyone who will be working on or operating Handling Specialty's products in the workplace.



For continued safety throughout the life of your Handling Specialty equipment, inspections and planned maintenance requirements should be followed closely, allowing factory trained technicians from Handling Specialty's manufacturing team to assess your equipment's reliability and efficiency.



Critical spare parts and other services are also available from the Handling Specialty head offices in Ontario, Canada, and these service extend to a global reach, where product is installed the world over in diverse industries and applications.



So consider safety in 2016 when you are looking to include a custom piece of lifting equipment, or whether you require a more standard model. Handling Specialty is your one-stop option for design, engineering, manufacturing, installation and maintenance of premium lifting and manoeuvring products.





More from Electrical Equipment & Systems