When It Comes to Pex, Matco-Norca Has the Right Fittings and Valves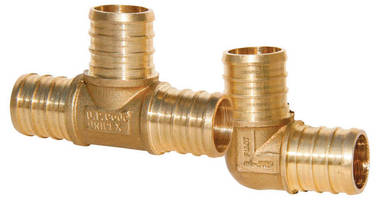 Brewster, NY, July 2, 2009 - Matco-Norca, Inc. offers a full product line of PEX Fittings & Valves for use with PEX tubing.

Matco-Norca's forged brass PEX Fittings & Valves are NSF and UPC approved and manufactured to ASTM Standard F1807. They are to be used with cross-linked polyethylene PEX tubing manufactured to ASTM Standard F876/877.

Applications include potable water/heating systems in both residential and commercial structures, as well as potable water plumbing applications.

The Matco-Norca family of PEX Fittings & Valves consists of brass PEX elbows, tees, couplings, adapters (male and female adapters plus male and female sweat adapters), plugs, compression couplings, copper and stainless crimp rings, frost free sillcocks (with and without vacuum breakers), chrome-plated brass stop valves and forged brass ball valves.

All are available in a range of sizes and install quickly and easily.

For complete product information visit www.matco-norca.com and click on "Fittings and Nipples."

Matco-Norca, headquartered in Brewster, NY, is a leading supplier of globally sourced, code-compliant plumbing, PVF and irrigation products for use in residential, commercial and industrial applications.