Welding Travel Carriage is battery powered.
Press Release Summary: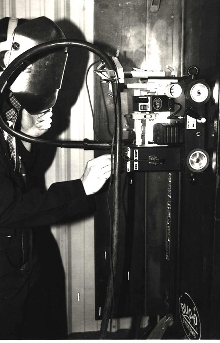 BUG-GY-VERT welding travel carriage has 14.4 V rechargeable battery and magnetic base, and will carry welding torch in flat and vertical positions. It uses guide arms to track and steer into fillet joint and has torch oscillator that allows unit to perform weave welds. Constant travel rate and precise path control increases welding production, improves weld quality, and decreases welder's fatigue.
---
Original Press Release:

A Battery Powered, Magnetic Travel Carriage For Welding In The Vertical or Horizontal Position


Bug-0 Systems Inc. announces the introduction of the first battery powered welding travel carriage.

The BUG-GY-VERT, using a 14.4 volt rechargeable battery and a magnetic base will carry a welding torch in the flat and vertical position. Rail is not required to operate this machine, it uses guide arms to track and steer into the fillet joint.

The BUG-GY-VERT features a torch oscillator allowing the unit to perform weave welds. By providing constant travel rate and precise path control of the welding torch the BUG-GY-VERT will increase welding production, improve weld quality and decrease the welders fatigue.

For more information on the BUG-GY-VERT contact: Bug-C Systems, 3001 West Carson St., Pittsburgh, PA USA 15204-1899 Phone: 1-800-245-3186 extension 55, Fax: 1-412-331-0383 www.bugo.com


Related