Wax Modifiers optimize asphalt roofing production.
Press Release Summary: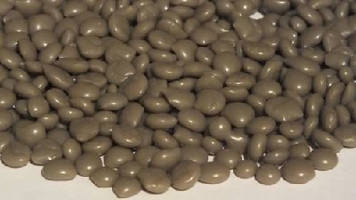 Able to optimize heat stability and reduce mixing time necessary to completely blend polymer, Ceranovus™ Polyethylene and Polypropylene Waxes are valuable additives in both SBS (styrene-butadiene-styrene) and APP (atactic polypropylene) modified bitumen roofing systems. Products decrease viscosities at process temperature and minimize bleeding of higher oil formulations through oil scavenging. Synthesized from 100% recycled materials, modifiers are available in pastilles or granules.
---
Original Press Release:
GreenMantra(TM) Technologies Introduces Ceranovus(TM) Wax Modifiers for Improved Asphalt Roofing Production and Performance
BRANTFORD, Ontario, -- GreenMantra Technologies, a rapidly growing producer of high-value waxes from recycled plastics, is introducing to the roofing industry its line of Ceranovus wax modifiers designed to improve asphalt roofing manufacturing and performance.

The Ceranovus polyethylene and polypropylene waxes are designed specifically for asphalt roofing applications and can be customized for unique formulations. When used as a modifier in the manufacture of roofing products, tests and actual line performance demonstrate Ceranovus waxes can:

Improve line speed and processing times
In polymer modified applications, reduce mixing times buy 30%
Decrease viscosities at process temperature
Reduce bleeding of higher oil formulations through oil scavenging
Stabilize or increase softening point
Decrease penetration without impacting cold temperature performance
Reduce oxidation times and emissions in air blowing and oxidation applications.

Ceranovus waxes are valuable additives in both SBS (styrene-butadiene-styrene) and APP (atactic polypropylene) modified bitumen roofing systems. The waxes help to reduce the mixing time necessary to completely blend the polymer, improve heat stability, and greatly improve resistance to deformation in roll or shingle.

Ceranovus waxes are synthesized from 100 percent recycled materials, providing the added benefit of a sustainable, environmentally suitable raw material to enhance the environmental profile of finished roofing products.

Ceranovus wax is available in pastilles or granules, with packaging available in 45-pound bags, or gaylords and supersacks.

About GreenMantra
Based in Brantford, Ontario, GreenMantra™ Technologies utilizes a proprietary thermo-catalytic and patented process to cost-effectively transform recycled polyolefin plastics into high-value waxes, greases, lubricants and other specialty chemicals. These materials have a broad range of applications in the roofing, coatings, plastics processing, adhesive and paving industries. More information on the company, its products and its innovative technology can be found at www.greenmantra.ca
More from Machinery & Machining Tools