Washdown Gearbox Options from Wittenstein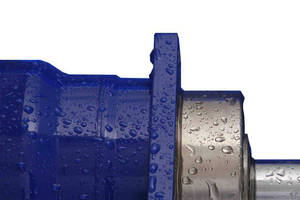 From corrosion resistant to stainless steel, Wittenstein offers servo gearboxes with specifications for washdown environments

When environmental conditions demand a higher level of protection, corrosion resistant and washdown gear reducers from Wittenstein provide the perfect solution.

Available nickel plated, lacquer coated or in stainless steel, Wittenstein's washdown range of servo gearboxes are ideal for specific applications in food packaging/processing, the pharmaceutical/medical industry or wherever clean room or harsh environments play a critical issue. IP65 protection, food-grade grease and stainless steel components are some of the features for the range.

The washdown option is available as standard for the following alpha products: alpha LP+, alpha SP+, alpha TP+, alpha HG+, alpha SK+, alpha TK+ and alpha V-Drive

If the washdown option is not available, our knowledgeable sales and skilled engineering staff are ready to discuss how we can create the ideal solution for your application needs.

Full information on the washdown options can be found online at http://www.wittenstein-us.com/WashdownGearboxes.cfm.


More from Sensors, Monitors & Transducers