Vogelsang Invests in Expanded Product Offerings and Improved Customer Service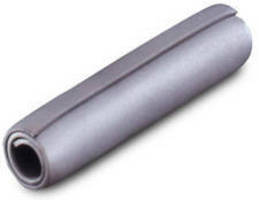 Vogelsang Corporation in Lakewood NJ has embarked on a major equipment project which will help them exceed their customers' expectations. Earlier this year, Vogelsang began taking their entire line of coiled pin machines off-line temporarily to be shipped and completely refurbished in their plant in Germany. There, each machine will be inspected by the best German engineers and designers in the industry, and then rebuilt and upgraded. This capital equipment investment will help Vogelsang's coiled pin production line meet the most rigorous standards of efficiency and capacity for today...and far into the future.

How does this equipment overhaul affect the customer? According to Susan Woodward, Inside Sales Manager for Vogelsang USA, "This project will improve delivery, quality and expand our coiled pin product range." Woodward went on to explain that coiled pin offerings in Vogelsang's QuickShip (QS) program (same-day shipment on popular stock items) will greatly improve, by offering the complete line of Inch product and Metric coiled pins. "Once the project is completed, we will re-establish the Inch QS program in the US, and expand the metric QS program in Europe in the ISO 8750 and ISO 8748" Woodward said.

During this transition period, thousands of SKUs of stock coiled pins are still readily available through the QS program, and Vogelsang is working closely with their customers to make sure all of their needs are met. Although in the short run some lead-times may be affected, Vogelsang is working hard to make sure their customers will reap the benefits in the long run with expanded product offerings and improvements in service.

To learn more about Vogelsang's complete product line or for details on their QuickShip same-day shipment program, visit www.VogelsangCorp.com, or call toll free 800-526-2376.


More from Electrical Equipment & Systems