Visit Us At The Global Petroleum Show! Booth #1311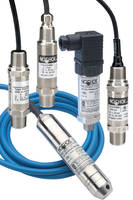 The 2019 Global Petroleum Show in Calgary is around the corner, and we want to see you there!
We'll be showcasing our products in booth #1311, including our Needle & Manifold valves including Flare Pattern and 90° Angle manifold valves, and Hammer Union Transmitters. NOSHOK carbon steel valves are among the first in the industry to come standard with zinc nickel plating, an alloy which provides exceptional corrosion resistance and is WEEE and RoHS compliant.
NOSHOK also offers a wide variety of manifold valve options and accessories, including connectors and stabilized connectors with integral valves, differential pressure to differential pressure adaptors, vertical to horizontal adapter kits, futbols and dielectric kits.
Come to Booth #1311 and ask about our explosion-proof RTDs, the NOSHOK Direct Connect Assembly, which keeps the meter close to the orifice taps for accurate flow measurements, and the NOSHOK Indication, Output and Block & Bleed Assembly. This assembly consists of three components with one process connection to provide local indication, analog output and block/bleed isolate with bleed function.
We are looking forward to seeing you there! Our knowledgable booth staff will be ready and waiting to provide your Measurement Solutions!
For more information on NOSHOK Measurement Solutions, contact NOSHOK Customer Support at 440.243.0888
Visit our website at www.noshok.com, or e-mail [email protected].
Contact:
Sheryl Pritt, Marketing Manager
1010 West Bagley Rd., Berea, OH 44017