Sensors / Detectors / Transducers
Vancive Medical Technologies(TM) Exhibits Metria(TM) Wearable Sensor Technology at Medica 2012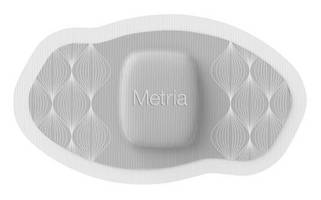 Vancive Looks to 2013 for Multiple Product Launches

DÜSSELDORF, GERMANY - Vancive Medical Technologies(TM), formerly Avery Dennison Medical Solutions, will showcase new digital healthcare solutions and discuss future technology developments at MEDICA 2012, Wearable Technology Show, Hall 15, Booth C04.

On exhibit will be the Vancive Medical Technologies(TM) Metria(TM) sensor technology* platform, which provides comfortable, secure and low-profile physiological monitoring for a variety of consumer and clinical applications. The Metria technology platform is based on Vancive Medical Technologies' advanced adhesives, materials and manufacturing, and includes technologies from Proteus Digital Health and Bodymedia, Inc.

According to Deepak Prakash, global market segment manager, Vancive Medical Technologies, several new Metria developments are on tap for 2013.

"We and our partner Bodymedia look forward to our first commercial launch of Metria technology, which will target weight management and wellness applications in the U.S.," says Prakash. "We are also focused on clinical applications and recently announced a partnership with Preventice, a clinical services company based in the US."

"Another exciting application is gaming," Prakash continues. "We are partnering with the health gaming company Ayogo on a game which encourage kids to exercise more. The interest level is high in the U.S. and abroad, and addresses a variety of markets, including the military. We expect to announce these advancements in healthcare sensor technology in 2013."

To learn more, visit vancive.averydennison.com

*Metria wearable sensor technology products have not been cleared by Regulatory Agencies.

About Vancive Medical Technologies

Vancive Medical Technologies makes inspired advances that lead to intelligent results. The business uses the most advanced adhesive and material technologies to create products that make healthcare easier for everyone. Vancive Medical Technologies is an Avery Dennison business headquartered in Chicago, Illinois. For more information, visit vancive.averydennison.com.

About Avery Dennison

Avery Dennison (NYSE:AVY) is a global leader in labeling and packaging materials and solutions. The company's applications and technologies are an integral part of products used in every major market and industry. With operations in more than 50 countries and 30,000 employees worldwide, Avery Dennison serves customers with insights and innovations that help make brands more inspiring and the world more intelligent. Headquartered in Pasadena, California, the company reported sales from continuing operations of $6 billion in 2011. Learn more at www.averydennison.com.

Media Relations

Bob Giuliano, T: +1 610-328-1051

Bob.Giuliano@prplace.biz

Customer Contact

Deepak Prakash, T: +1 773-294-3784

Deepak.Prakash@averydennison.com

Photo courtesy of Vancive Medical Technologies(TM).


More from Computer Hardware & Peripherals