USB Chargers suit personal electonic equipment.
Press Release Summary: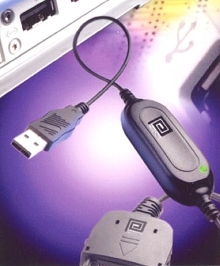 USB chargers, for use with PDAs, cellular phones, and digital cameras, draws power from USB socket on laptop or desktop. It then boosts or drops voltage and current to requirements of device being powered. Converter employs switching technology to maximize delivered power within allowed limits of USB specification. Current limiting and protection are incorporated to guard computer motherboards against faults or shorts.
---
Original Press Release:

Phihong Provides USB Chargers and Custom Solutions to Personal Electronics OEMs


Fremont, CA (August 22, 2002)- Providing original equipment manufacturers (OEM) with reliable USB chargers for personal electronic equipment, Phihong offers a comprehensive range of USB chargers. These chargers are smaller in size and lower in cost compared with conventional AC/DC chargers.

"Phihong has worked hard to be a leading supplier of custom-designed power and accessory solutions for personal electronic OEMs," said Keith Hopwood, vice president of marketing for Phihong. "At Phihong, we know that OEMs need a quality product that meets the end users demand for smaller, lighter and cost effective solutions. We want to be a valuable extension of the OEM design team."

Designed for use with PDAs, cellular phones, digital cameras and other personal electronic equipment, Phihong's USB chargers do not require separate safety approval since the charger is considered a secondary electronic product within the overall system.

A USB charger draws power from a USB socket on the laptop or desktop and then boosts or drops the voltage and current to the requirements of the device being powered. The Phihong converter employs high efficiency, switching technology to maximize the delivered power within the allowed limits of the USB specification. Also, Phihong incorporates current limiting and protection to ensure that a fault or short does not damage the computer motherboard. Several low cost solutions can be found in electronics stores today, however these solutions become expensive if they damage the laptop or desktop computer.

Because Phihong's USB chargers are designed specifically for each customer's application, pricing will be determined upon the customer's specification and quantity.

Phihong is the leading supplier of accessories to personal electronic OEMs supplying power, cradles, hands-free headsets, interface cables and nearly any accessory required for the personal electronic device. With global sales for 2002 expected to exceed $250 million, Phihong has engineering and manufacturing facilities in North and South America, Taiwan and Mainland China. For more information contact Ka Yue Kwok, Phihong, 48607 Warm Springs Blvd., Fremont, CA 94539, or call (510) 445-0100, fax (510) 445-1678, e-mail usasales@phihongusa.com, or visit http://phihong.com/usb.


More from Machinery & Machining Tools