UltraVolt Announces New Options for High-Voltage Amplifiers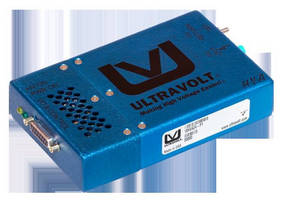 UltraVolt is pleased to announce the launch of two new options available for its precision high-voltage amplifier, the HVA series. These options include a ripple and noise reducing output filter (-F Option) and a new 15ppm temperature coefficient (15PPM Option).

The high-voltage amplifier has the ability both source and sink current and is known to provide excellent line regulation, load regulation, dynamic response, and stability. In addition to these features, the new options will reduce output ripple by 25% and create less output change during thermal fluctuations (compared to the 25ppm standard).

We believe this announcement about our new line of high-voltage amplifiers will benefit any of your customers that require extreme precision and maintaining stable output during slight temperature variations.

Typical applications for high-voltage amplifiers include electrostatic chucks, Pockels cells, mass spectrometry, electron microscopes, and a variety of other biasing applications.

If you have any technical questions, please do not hesitate to contact our Applications Engineering department at ae@ultravolt.com, or UltraVolt's Customer Service Department, at csd@ultravolt.com.


Related