ULP Microcontrollers are available in compact packages.
Press Release Summary: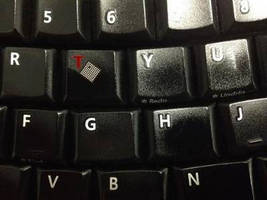 Helping developers conserve board space, MSP430™ ultra-low power (ULP) MCUs include FRAM-based MSP430FR5738 and Flash-based MSP430F51x2 in WLCSPs as small as 2.0 x 2.2 x 0.3 mm. I/O (1.8 V) on MSP430F5229 MCUs enables applications with sensor fusion capabilities, while libraries and support facilitate USB development on MSP430F5528 MCUs in CE applications. Range of 1.8 and 5 V tolerant I/O on MSP430F51x2 MCUs fosters diverse component interface capabilities.
---
Original Press Release:

World's Lowest Power Microcontrollers Now Deliver Big Benefits in Tiny Packages



Leverage WLCSP package sizes on TI's FRAM-based MSP430™ MCUs to optimize board space, reduce product size and save power



DALLAS – Enabling developers to save valuable board space, Texas Instruments (TI) (NASDAQ: TXN) today announced it has expanded the availability of tiny package sizes to several new families of ultra-low power MSP430™ microcontrollers (MCUs). Developers can now design smaller products with TI's ultra-low power FRAM-based MSP430FR5738 and Flash-based MSP430F51x2 MCUs in wafer-level chip scale packages (WLCSP) as small as 2.0 x 2.2 x 0.3 mm, in addition to the five existing MSP430 MCU families with tiny package options.



These tiny package sizes make MSP430 MCUs ideal for a variety of ultra-low power applications such as sensor hubs, digital credit cards, ingestible sensors, health and fitness products like smart watches, and consumer electronics like tablets and notebooks.



Features and benefits of TI's expanded portfolio of tiny package MCUs:



--  Devices with embedded FRAM memory such as MSP430FR5738 MCUs provide longer battery lifetime for ultra-low power data logging applications.

--  Available with 1.8V I/O on MSP430F5229 MCUs to enable applications with advanced sensor fusion capabilities such as gesture recognition, motion tracking, environment sensing, and contextual awareness.

--  Ecosystem of libraries and support eases USB development on MSP430F5528 MCUs in consumer electronics applications such as smart phones, notebooks and tablets.

--  Range of 1.8V and 5V tolerant I/O on MSP430F51x2 MCUs allow developers to interface with a broader range of components, in addition to a PWM timer for high-resolution applications.

--  Broad GPIO range (32-53) allows MSP430 MCUs flexibility in the system, enabling more advanced features like environmental sensors.



Pricing and availability:

The ultra-low power MSP430 MCUs are available immediately with tiny package sizes (WLCSP) starting at $1.08 USD in 1K units.



Getting started with TI's ultra-low power MSP430 MCU solutions:



--  Discover how MSP430 MCUs make design easier with a complete smart watch reference design from TI.

--  Evaluate TI's FRAM MCUs immediately with the MSP430 FRAM Experimenter's board.

--  Learn to design ultra-low power consumer applications with the MSP430F5529 USB LaunchPad.

--  Ask questions and help solve problems in the MSP430 forum on the TI E2E™ Community.

--  Launch Your Design with TI MCUs: www.ti.com/launchyourdesign

--  Follow TI MCUs on Facebook: www.facebook.com/timicrocontrollers



Innovation is at the core of TI MCUs

Beginning with the foundation of leading process technology and adding unique system architecture, intellectual property and real-world system expertise, TI continues its 20+ years of MCU innovation with ultra-low power MSP430 MCUs, real-time control C2000™ MCUs, Tiva™ ARM® MCUs and Hercules™ safety MCUs.  Designers can accelerate time to market with TI's ecosystem of tools, software, wireless connectivity solutions, extensive Design Network offerings and technical support.



About Texas Instruments

Texas Instruments Incorporated (TI) is a global semiconductor design and manufacturing company that develops analog ICs and embedded processors. By employing the world's brightest minds, TI creates innovations that shape the future of technology. TI is helping more than 100,000 customers transform the future, today. Learn more at www.ti.com.



Trademarks

MSP430, C2000, Tiva, Hercules and TI E2E are trademarks of Texas Instruments Incorporated. All registered trademarks and other trademarks belong to their respective owners.



CONTACT:

Mark Welsh

GolinHarris

(972) 341-2513

mwelsh@golinharris.com



Randi Williams

Texas Instruments

(214) 567-4640

rwilliams@ti.com

More from Food Processing & Preparation