Trident Systems Inc. Receives Contract for Latest Generation Radio Interoperability Devices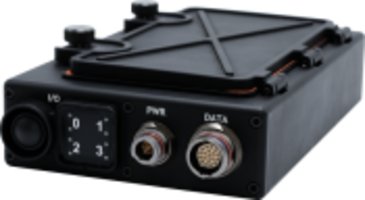 Trident Systems has received a contract for delivery of Miniature Secure Communications Controller (Mini-SCC) radio interoperability kits to the United States Marine Corps (USMC). These kits provide USMC with voice bridge technology for immediate communications with partner nations.
FAIRFAX, VA. (PRWEB) NOVEMBER 04, 2019 - Trident Systems Inc. has received a contract for delivery of Miniature Secure Communications Controller (Mini-SCC) kits to Marine Corps Fleet Marine Forces (FMF), providing radio interoperability technology for improved communications between the United States Marine Corps and partner nations. The contract includes delivery of new equipment, on-site training with each Marine Expeditionary Force (MEF), as well as system lifecycle support.
The Mini-SCC supports voice bridging of disparate radio links including tactical radios, (HF, UHF, VHF), SATCOM, public safety radios, partner nation radios, VoIP and cellular networks. A key feature of the Mini-SCC is its ability to cross-link disparate audio devices regardless of type, half or full-duplex operation, encryption or frequency hopset. Multiple independent radio networks can be cross-linked while maintaining their own unique parameters (e.g. encryption, frequency).
Trident's latest generation Mini-SCCv1.1 is a small form-factor (1.55" x 4.15" x 6.28") man-portable unit for mobile operation and expeditionary use. The Mini-SCCv1.1 offers three-channel audio cross-connection, multiple VoIP streams, integral audio conferencing, support for AA batteries, 5590 batteries or AC power, waterproof packaging, and rapid configuration changes via front panel buttons. The Mini-SCCv1.1 has an active Authority to Operate (ATO).
"Trident is proud to support to the Marine Corps with this technology. The Mini-SCC is indicative of our commitment to provide secure collaboration and interoperability devices for our warfighters," said James O'Looney, Vice President, Integrated C4I Systems Business Unit. We look forward to working with the fleet to improve communications with our partner nations."
About Trident
Trident Systems is a veteran-owned small business that delivers innovative and affordable technology solutions for critical government and commercial needs. Founded in 1985, Trident continues to harness technology and provide leading-edge solutions to every Military Service, the Intelligence Community, and a broad spectrum of government and industry partners. Trident develops products in three primary focus areas: Integrated C4I Systems, Electronic Systems, and Assured Collaboration Systems. Trident also provides an array of systems engineering and collaboration services including a full range of design / build services for state of the art facilities including supporting of the Integrated Air Defense System in the National Capital Region. Trident has offices in Fairfax, Virginia (HQ), Raleigh, North Carolina, and Concord, New Hampshire. For more information, visit https://www.tridsys.com/.
Contact Information
James O'Looney
Trident Systems Inc.
http://www.tridsys.com
703-273-1012