Trident Solar and Cookson Electronics Collaborate to Provide Inkjet Deposition of Etchant and Dopant Materials for Solar Applications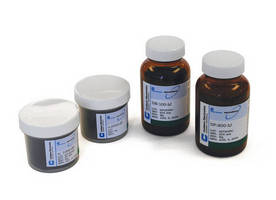 New jettable solar technology provides enhanced cell and production efficiencies at lower cost

Connecticut, USA. - Trident Solar (www.tridentsolarcell.com), a division of Trident ITW, and Alpha (www.alpha.cooksonelectronics.com), a Cookson Electronics company, announced a new collaboration bringing innovative, additive, non-contact inkjet deposition technologies to the solar market.

Trident Solar and Alpha have worked together to bring a complete solution to photovoltaic cell manufacturers for direct pattern printing and etching using Trident's inert 256Jet-S(TM) inkjet printhead and Alpha's line of jettable solar materials including both p and n dopants, dielectric, silver conductive metallic inks and etchants. Together, these additive, non-contact inkjet technologies provide enhanced production yields and have the potential to increase cell efficiency up to 1% when compared to the use of traditional screen printing technologies.

"With a truly global presence and well-known reputation as a world class supplier to the electronics industry, Cookson Electronics/Alpha was the ideal company for Trident to collaborate with in order to bring the performance and production benefits of the additive, non-contact inkjet process to the photovoltaic market," explained Steve Liker, Business Manager at Trident Solar. "Alpha has created high performance jettable photovoltaic materials that provide unprecedented performance in the photovoltaic market."

"Alpha is proud of the collaboration with Trident Solar as their inkjet technology stands out for solar applications," said Mike Marczi, Director of Business Development at Alpha. "Whereas other inkjet companies simply adapt existing printheads for the photovoltaic market, Trident Solar has developed repairable, inert, stainless steel printhead technology that is specifically designed to provide reliable performance with the aggressive materials used in solar technologies. Trident printheads have 10x the life expectancy of other inkjet printheads when printing acid and alkaline solutions for solar applications and are well suited for jetting Alpha's etchant inks."

Inkjet deposition allows for etching of very narrow feature line widths with SiNx, a-Si or c-Si. The new technology has demonstrated an etched feature line width of 100 microns with technology development roadmap to enable production of etched features as narrow as 40 microns.

Cell efficiency is further enhanced through inkjet's capability to etch away SiNx reflective material on photovoltaic cells in the valleys and peaks of the silicon active layer, ensuring minimal resistivity of the contact to the silicon.

Inkjet can also be used to jet conductive metal inks (such as silver ink) to digitally produce contact lines with thickness, 2x-3x finer than can be produced with silver paste and rotary screen printing. The reduced contact line width reduces shadowing on the active layer enabling increased cell efficiency.

This high-resolution, direct-write printing method offered by the new Trident/Alpha partnership also saves in process steps, speeds set-up time, eliminates waste, reduces cost through automation, and enables non-contact printing for thin, sensitive substrates. Lines or holes can be produced without the damage and defects associated with lasers. Digital printing is non-contact so breakage and resulting scrap are eliminated. The additive inkjet process allows manufacturers to print exactly the amount of material they need exactly where they need it, saving significant time, expense, and waste.

The collaboration between Trident Solar and Alpha was formally announced at the 25th Annual European Photovoltaic Solar Energy Conference (September 6-10, 2010 - Valencia, Spain) where Trident showcased inkjet technologies for solar applications at booth H4/L3/B7 and Alpha highlighted their jettable photovoltaic materials at booth H2/L2/C7.

About Trident Solar
Trident Solar is a division of Trident ITW - a global leader in industrial inkjet printhead and ink production. Trident Solar is dedicated exclusively to the design and production of durable, efficient inkjet technologies for photovoltaic applications.

Trident industrial inkjet has been a leading provider of industrial piezoelectric inkjet printheads and inks for more than 30 years. The durable, stainless steel construction of Trident printheads makes them ideal for a wide range of industrial applications including photovoltaic, printable electronic, and display technologies. Trident has expert knowledge in how to design inkjet printheads and optimize ink jettable materials and fluids in order to maximize performance and reliability.

For more information visit www.trident-itw.com or contact:
In North and South America: Steve Liker, Business Manager, Trident
Email: Sliker@Trident-ITW.com -- Phone: +1.203.740.9333 ext. 3037
In Europe: Des O'Neill, European Sales Manager at Trident Europe
Email: doneill@trident-itw.com -- Phone: +353.1.8014004
In Asia: Kay Chino, Asia Sales Manager at Trident Asia
Email: kchino@trident-itw.com -- Phone: +81.297.61.5860

About Alpha

Alpha, a Cookson Electronics company, is the global leader in the development, manufacturing and sales of innovative materials used in electronic assembly processes and solar energy collection. Alpha offers product technologies for the Photovoltaic market to help lower production costs and increase throughput and yield. With a unique worldwide presence in 50 locations throughout the Americas, Europe and the Asia/Pacific region, Alpha supplies a full line of solder paste, stencils, squeegee blades, stencil & PCB cleaners, bar solder, cored solder wire, wave soldering fluxes and SMD adhesives. Cookson Electronics Semiconductor Packaging is the leader in EMC and polymeric materials for semiconductor packaging. Since its founding in 1872, Cookson Electronics has been committed to developing and manufacturing the highest quality materials including; soldering materials, plating solutions, and PV materials. That tradition continues today through its innovative products, including its line of environmentally friendly, lead-free electronic assembly products. For more information, visit www.cooksonelectronics.com.

More from Electronic Components & Devices