TRANSOR US-1 EDM Dielectric Oil Becomes New Standard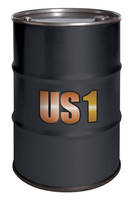 Elk Grove Village, IL... Transor Filter announces that their US-1 dielectric oil is a primary alternative for the recently discontinued ExxonMobil Norpar(TM) 15. ExxonMobil recently announced that they would cease manufacturing and distributing their Norpar 15 on June 1, 2009. The Norpar 15 product, along with Transor's US-1 were on the approved list of EDM oils that could be used in Transor Filter Systems.

"The Transor US-1's formulation is designed to meet the specifications and performance characteristics of Norpar 15", stated Irv Kaage Transor President. The advantage of switching to US-1, Kaage continued, is that current users have found that it can be mixed with Norpar 15 so that existing Norpar 15 users will not be required to purchase new oil for their operation or require disposal prior to starting up with US-1.

For complete details contact Transor Filter USA; 1265 Oakton Ave. Elk Grove Village, IL 60007, 847.640.0273, FAX: 847.640.0793 or email info@transorfilter.com

ABOUT TRANSOR FILTER

Transor Filter is a world leader in providing filtration solutions for a variety of manufacturing applications, such as grinding, honing, lapping, super finishing and EDM. In addition, Transor manufactures a complete line of high performance EDM dielectrics and grinding oils. Over 18,000 Transor units have been installed in over 30 countries. Transor has sales offices in the US, Europe and Asia providing sales and service.

More from Electronic Components & Devices