Tolsa Group to Outline U.S. Expansion of Specialty Additives Business at NPE 2015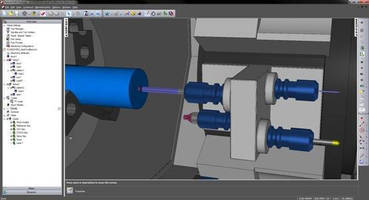 Spain-Based Manufacturer Sees Strong U.S. Demand for Flame Retardant and Thermal Insulation Synergists



SUWANEE, Ga. – Tolsa Group, Madrid, Spain, a leading supplier of specialized additives for the wire and cable and electronics industries, has announced the expansion of its specialty additives business into the U.S. The business move will be among the topics of discussion at NPE2015: The International Plastics Showcase (Booth #16180) March 23-27 in Orlando, Fla. Tolsa will outline its expansion plans and also announce the launch of several new materials at NPE2015.



Tolsa Group is a leading supplier of high-performance flame retardant and thermal insulation synergists. The ADINS® range of additives are based on a breakthrough technology using natural silicates, offering tailored performance benefits, improved processability, and reduced cost. The ADINS® range of additives combines a very high surface area and special morphology with a tailored functionalization which provides adaptable solutions for wire and cable and electronics uses. With sepiolite as a carrier, the flame retardant dosage can be reduced, thus decreasing the overall cost. Tolsa serves the U.S. market through a commercial sales office in Suwanee.



"With our broad product portfolio we are firmly positioned as a strategic supplier to the U.S. region," said Pablo Dalmau, special additives business unit director for Tolsa. "Our innovative technology has been validated in Europe and we've seen strong results that we expect to translate into new markets in the U.S. and also Japan."



Tolsa offers a range of FR synergists including the Adins® Clay 20, ADINS® Clay 80, and ADINS® Fireproof series of materials. Smoke and heat release are considerably reduced using ADINS® clay series and ADINS®Fireproof additives in fire retardant formulations. ADINS® products work synergetically with most of the flame retardants included in polymeric systems. ADINS® products strongly boost char formation during combustion and protect polymers from further fire propagation. ADINS® products offer the advantages of an inorganic halogen-free technology which guarantees no additional toxic fume formation and minimal environmental impact.



ADINS® clay series improves the thermal and fire insulation properties of extruded polystyrene foams (XPS). They improve the cellular structure in XPS foams with lower cell size, higher cell density, lower open cell content, and higher cell size homogeneity. As a consequence, ADINS® clay additives significantly improve the thermal insulation and mechanical properties of foams.



ADINS® clay additives show a synergetic effect when used in combination with flame retardants and improve their effectiveness. This solution enhances the performance properties of flame retardants and is a replacement for hexabromocyclododecane (HBCD) in XPS foams.



Available in the U.S., ADINS® additives are sold as a powder or can be supplied as a masterbatch. As part of its U.S. expansion, Tolsa is exploring new commercial channels including independent distributor arrangements. The company is also working with independent technical consultants to expand its application development efforts.



About Tolsa Group                                                                                                                  

Tolsa Group, based in Madrid, Spain, has one of the most extensive and differentiated range of special clays worldwide, offering a broad range of additives and industrial products that provide high added value and improve the performance and efficiency of materials. The company is also the largest European manufacturer of pet hygiene products, marketed under its own brands and those of large distribution companies. Tolsa has more than 20 mining operations to produce the highest quality sepiolite, bentonite, atapulgite, phosphates, peat, and marble, which generate more than 100 million tonnes of raw materials. The acquisition of new deposits is a key priority in order to renew reserves as well as to offer each customer other types of raw materials to meet their needs.



The Tolsa Group focuses on intelligent production that is modern, efficient, precise, flexible, punctual, safe, and respectful of the environment. Each process is subjected to stringent quality controls and the company is certified under ISO 9000 and ISO 14000. Tolsa has a production capacity of more than 1 million tonnes, and its factories are located near mining operations, or in port areas near end users. For more information, visit www.tolsa.com.