The Importance of Supply Chain Management for Your Injection Molding Project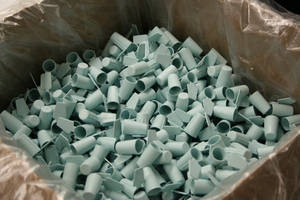 According to the Council of Supply Chain Management Professionals (CSCMP), supply chain management encompasses the planning and management of all activities involved in sourcing, procurement, conversion, and logistics management. It also includes the crucial components of coordination and collaboration with channel partners, which can be suppliers, intermediaries, third party service providers and customers.

The key supply chain processes stated by Lambert (2004) are:

o Customer relationship management

o Customer service management

o Demand management style

o Order fulfillment

o Manufacturing flow management

o Supplier relationship management

o Product development and commercialization

o Returns management

Customer Relationship Management

This is the relationship built between you and your injection molder. Customer service is a resource for you to receive real time information, scheduling and product availability. To help build this relationship determine mutually satisfying goals for the project and have your injection molder maintain customer support.

Procurement Process

Your injection molder should have a method or standard operating procedures for selection, qualification and maintaining suppliers. Some examples of this would be approved supplier lists, supplier history, supplier corrective actions and documentation.

Product Development

It is important to seek out the knowledge and experience of your injection molder in the design phase so that best practices for manufacturability, design continuity and control can be maintained.

Manufacturing flow management process

Make sure your injection molder has some established method to track order progression from entering the work order, through production and shipping. This will help to monitor changes in the manufacturing flow process and help to improve on responsiveness in meeting your demands.

Physical Distribution

This is the process of moving the finished product to you. To meet your needs verify the injection molder has easy access for shipping product and regular scheduled deliveries.

Performance Measurement

It is important for your injection molder to have performance metrics and continuous improvement metrics for customer perception and "best practices".

Crescent Industries focus on providing an integrated single source solution for plastic injection molded components including supply chain management; we have the ability to provide customer service, track raw materials, design guidance and support, manufacturing and shipping of product. Our flexibility allows our customers to choose the supply chain arrangement that best suits their requirements. For more information on Crescent Industries services please click the following link, www.crescentind.com or call toll free 1-800-411-3844.


Related