The Gates Corporation to Showcase New GC32TSi Hydraulic Hose Crimper at HDAW '14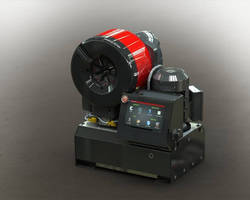 The heavy-duty aftermarket leader will demonstrate its top heavy-duty products, including GC32TSi Hydraulic Hose Crimper, HD DriveAlign® tensioners, HD coolant tubing, and more at HDAW '14.



DENVER, Colo. – The Aftermarket division of The Gates Corporation, a leading manufacturer of heavy-duty products, today announced its product lineup for Heavy Duty Aftermarket Week (HDAW) '14 held Jan. 27-30 in Las Vegas, Nev. at The Mirage Hotel.



The heavy-duty leader will showcase its cutting-edge new Gates GC32TSi Hydraulic Hose Crimper, which equips operators with the necessary tools and information for crimping quality hydraulic hose assemblies. It includes Gates eCrimp database, Internet access, a conversion calculator, service log, diagnostic and repair videos, and support documents.



The Gates crimper also offers advanced functions like self-lubrication, measuring, machined die retention plates, and a simple die loading system. Booth visitors will see the crimper in action, as Gates employees will demonstrate its capabilities live.



Gates will also show several other state-of-the-art solutions designed for maximum performance in heavy-duty applications:



• HD Coolant Tubing

• HD DriveAlign® tensioner for Detroit Diesel Series Engines

• DEF Hotline™ SCR Hose Assemblies

• HD Water Pumps

• FleetRunner® Hi-Temp Straight Coolant Hose

• FleetRunner V-belts



Visitors will be able to enter for a chance to win a free YETI® Cooler. The winner will be announced at the conclusion of the show.



Visit Gates at HDAW '14 Booth 517 at The Mirage Hotel & Events Center in Las Vegas, Nev. Jan. 27-30.



For more information about Gates heavy-duty solutions, please call visit http://www.gates.com/heavyduty or call 303-744-4729.



About The Gates Corporation

The Gates Corporation is a global, diversified industrial company that provides advanced power transmission and fluid transfer solutions by engineering products and services that reduce the total cost of ownership for a wide variety of applications. Our products and services serve customers in five key end market segments: Energy/Exploration/Extraction, Infrastructure & Agriculture, Transportation, Automotive, and Process & Specialty.



As an engineering leader with a strong foundation in research and development, Gates is committed to advancing the science of motion performance by developing safe, forward-thinking products, services, systems, and solutions, as well as fostering long-term customer and employee relationships. Headquartered in Denver, Colorado, Gates employs over 14,000 people across 106 locations in 30 countries.



If it moves you, there's a good chance Gates has a part in it. Gates. Powering Progress.