Telogis and FleetCor Announce Global Partnership for Fuel Card Management and Telematics Integration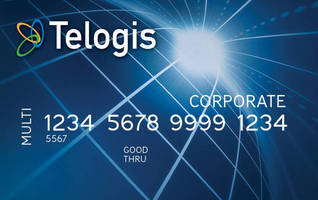 The Telogis Universal Premium Fleet Card powered by FleetCor provides a convenient way for fleets and businesses to pay for fuel, and also helps to improve reporting and reduce fuel card abuse when matched with the new fuel management module for Telogis Fleet.

ALISO VIEJO, Calif. - Telogis, Inc., the platform for location intelligence, and FleetCor Technologies, Inc. (NYSE: FLT), a global leader in providing fuel card and workforce payment products to businesses, today announced a global partnership for the integration of telematics and fuel card reporting that will assist in bringing greater visibility to a business' fueling activities, improve reporting, and help reduce unauthorized fuel card use with the ultimate goal of driving down total fuel expense. The partnership includes the introduction of the Telogis Universal Premium Fleet Card powered by FleetCor and the launch of the next-generation fuel management module for Telogis Fleet.

"As the largest fuel card company in the world, FleetCor provides a global presence and access to networks that will help Telogis customers simplify the monitoring and reporting of actual fuel use, and reduce total fuel expense through the elimination of waste and theft," said Jason Koch, president, Telogis Fleet. "Through the integration of this universal fuel card with our premium platform of location intelligence technologies, our customers now have the most extensive tools available to achieve comprehensive fuel management and help reduce operating costs related to fuel use."

"Combining the networks and technologies of these two global leaders will allow for the development of new features that will improve how enterprises manage fuel use through innovative reporting," said Jeffrey D. Lamb, executive vice president, FleetCor. "Businesses that implement our joint solution, which combines location intelligence and fuel card controls and reporting, will have a better opportunity to realize meaningful reductions in fuel waste and expense across their fleet."

The Telogis Universal Premium Fleet Card powered by FleetCor provides fleets with a universal fuel card using a network recognized around the globe. The card includes no application, setup or card replacement fees, and offers 24/7 customer service, flexible payment options and possible rebates. When matched with Telogis' Software-as-a-Service (SaaS) fleet management system, Telogis Fleet, the system matches vehicle location to fuel card transaction data to help ensure the fuel card is being used properly (verifying that the vehicle was near the pump when the card was being used, not exceeding pumping limits, etc.). It also centralizes fuel transaction reporting instead of having to deal with logs and receipts.

"This next-generation fuel module is leading the way in fuel management through its accuracy, scalability and universal approach to fleets around the world," said Koch. "It allows operations managers and executives to minimize costs related to fuel use and reduce their carbon footprint by leveraging the power of the Telogis platform to seamlessly combine real-time location intelligence with fuel transaction data."

For more information, visit Telogis.com and FleetCor.com.

About Telogis

Telogis, Inc., the platform for location intelligence, is dedicated to enhancing the value of its customers' businesses through intelligent integration of location technology, information and services. Telogis was established in 2001 and is headquartered in Aliso Viejo, Calif., with offices in Europe and Latin America as well as development centers in Austin, Texas; Toronto; and Christchurch, New Zealand. Telogis' products and services are used and distributed in more than 100 countries worldwide. To learn more about Telogis, visit www.telogis.com or call toll free at 866-TELOGIS (866-835-6447).

About FleetCor
FleetCor is a leading global provider of fuel cards and workforce payment products to businesses. FleetCor's payment programs enable businesses to better control employee spending and provide card-accepting merchants with a high volume customer base that can increase their sales and customer loyalty. FleetCor serves commercial accounts in North America, Latin America, and Europe. For more information, please visit www.fleetcor.com.

More from Test & Measurement