SWM to Exhibit a Full Range of Advanced Materials for Medical Application Design at MD&M West Expo 2018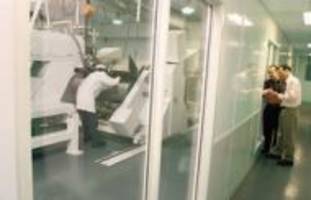 SWM International (NYSE: SWM) will exhibit its comprehensive portfolio of advanced materials for the medical industry at the MD&M West Expo in Anaheim, California on February 6-8, 2018, booth #1371.
ALPHARETTA, GA. - FEBRUARY 02, 2018 - SWM International (NYSE: SWM) will exhibit its comprehensive portfolio of advanced materials for the medical industry at the MD&M (Medical Design & Manufacturing) West Exposition in Anaheim, California on February 6-8, 2018, booth #1371.
Billed as North America's largest annual medtech event, MD&M offers the opportunity to source from the world's largest collection of medtech suppliers. SWM is a global leader in custom-designed, precision-extruded medical films, nonwovens and engineered composites. The following products, designed to serve the medical device, wound care and healthcare markets, will be showcased in booth #1371:
Stratex® engineered composites, laminates and foams for wound and healthcare applications. SWM's non-adherent and non-linting structures are created by laminating multiple layers of nets, nonwovens or textiles to create complex materials. These composites differ in their absorbency, loft, wicking, repellency, release and barrier properties. They are found in most leading wound care products, including finger bandages, surgical dressings, surgical drapes and face masks.
ArgoMed® polyurethane film and sheet for inflatables, wound dressings and medical devices. These multi-purpose films are both liquid and viral barriers, shielding patients and staff from potentially harmful blood-borne pathogens. In addition, they can be die-cut and sealed into a variety of inflatable configurations. Available in thicknesses ranging from 0.5 to 125-mils and widths up to 86-inches, ArgoMed films can be extruded thin or thick, gloss or matte, aliphatic or aromatic, and polyester or polyether for use in a wide variety of critical medical applications.
ArgoMedPLUS® TPU film-on-paper for frame dressings and drapes. A revolutionary 1.0-mil by 60-inch-wide product, aromatic polyester ArgoMedPLUS gives medical adhesive coaters, converters and distributor/retailers an alternative film source with which to participate in frame-type wound dressing and surgical drape markets. It is made with USP Class IV or VI certified components, meets downstream biocompatibility standards and provides a viral and blood-borne pathogen barrier. ArgoMedPLUS can also withstand commercial EtO and gamma sterilization processes.
Delnet® extruded polymeric meshes and apertured films for healthcare applications. These geometric apertured films are lightweight, nonwoven netting fabrics made from a unique extrusion, embossing and orientation process. Alone or laminated to other materials, thin Delnet mesh provides purity, high strength and non-stick properties for numerous medical applications. By varying the process parameters and size of the symmetrical hole patterns, precise rates of permeability can be achieved for use as a surface layer in medical facemasks or as an outer dust release layer in air filtration applications. Delnet products can also be co-extruded to serve as adhesive bonding layers.
ABOUT SWM
SWM is a leading global provider of highly engineered papers, films, nets and nonwovens for a variety of applications and industries. As experts in manufacturing materials made from fibers, resins and polymers, we provide our customers critical components that enhance the performance of their end products. The Advanced Materials & Structures segment focuses on resin-based rolled goods for the filtration, transportation, infrastructure & construction, medical, and industrial end-markets. This segment was established in 2013, as part of a strategic transformation intended to diversify SWM's product portfolio and reposition the Company for long-term growth. The Engineered Papers segment remains primarily focused on producing a variety of specialty papers for the tobacco industry. SWM and its subsidiaries conduct business in over 90 countries and employ approximately 3,400 people worldwide. For further information, please visit SWM's Web site at http://www.swmintl.com.
More from Electronic Components & Devices