Switch Testing for Performance Qualification and Compliance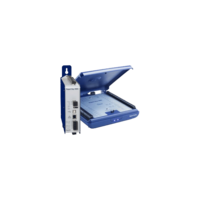 German-Manufactured Systems for Test Measurement
Switches for medium-voltage networks (ranging from micro to power switches) first need to undergo repeated testing to comply with different types of standards. These demanding tests are performed according to switching points, bounces, and switch opening/closing delays.
For these test applications, Delphin Expert Key and Message devices provide users with all the necessary hardware, taking precise readings via their high-speed analog and digital inputs. Switch data is accurately recorded and stored along with time-stamps.
At CAS DataLoggers we distribute these German-designed systems here in the USA. After years of supplying Delphin for every industry you could name, we know these products and offer them along with free on-call technical support from our Inside Engineering Department. Call us today at (800) 956-4437 and learn more!
Delphin for Monitoring Switch Test Stands Delphin data loggers and data acquisition systems provide all the monitoring and documentation functions required in switch test stand applications. During testing, delay times for switch opening and closing are accurately determined in real time, and can also be computed and portrayed using software channels during the test.
Additionally, logic diagrams created within Delphin ProfiSignal software conveniently portray test samples as different tracks. This way, users can quickly identify contact bounce and other errors, which in turn can undergo recording and numbering.
Application features:
Complete test stand solutions including hardware, software, and special applications software
Individual frontends, connection technologies, and evaluations are all available at affordable prices
Easy maintenance, extendability and calibration via the Klicks automation version of the software
High levels of security and reliability during testing
Any number of test samples can undergo simultaneous and separate testing
Portable High-Speed Devices
The Expert Key is Delphin's latest generation of data acquisition equipment. It enables data collection and test stand automation from a PC using either USB or Ethernet. The Expert Key incorporates Analog and Digital I/Os in a compact, easy-to-use unit, supporting sample rates up to 100 kHz with 18-bit measurement resolution.
100 kHz Sample Rate
Analog, Digital and Counter Inputs
Analog, Digital and PWM Outputs
Ethernet and USB Interfaces
Portable/Benchtop and Panel Mount Enclosures
Includes ProfiSignal Go Software
Flexible Message Devices
The versatile TopMessage and ProfiMessage devices process any signal fast and reliably, from just a few thermocouples right up to thousands of measurement points. They have been used successfully in the fields of test engineering, research & development, and process technology.
TopMessage systems are being used around the world in many different data logging, data acquisition and testing applications. These systems can handle up to 30 analog inputs or 48 digital inputs.
ProfiMessage systems have been developed for use as modular measurement, control and monitoring units.
LogMessage systems are advanced high-speed data loggers for demanding applications. They are suitable for stand-alone data logging, product testing, quality & reliability testing, and fault analysis. Their virtual internal channels allow calculations, statistics, and various other functions.
For more information on Delphin Data Loggers, or to find the ideal solution for your application-specific needs, contact a CAS Data Logger Applications Specialist at (800) 956-4437 or visit our website at www.DataLoggerInc.com.
CAS DataLoggers
8437 Mayfield Rd.
Chesterland, OH 44026
Phone: 440-729-2570
Contact:
Stew Thompson
Marketing Specialist
email: sthompson@dataloggerinc.com
More from Architectural & Civil Engineering Products