Surface Modifiers From Michelman Produce a Variety of Beneficial Properties for Ink and OPV Formulators Around the World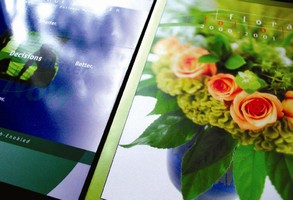 CINCINNATI, OH (September 17, 2008) - Michelman has worked with companies around the globe for decades, helping develop innovative ink and OPV formulations that meet compliance, sustainability and performance goals. The company offers a selection of its popular Michem® lines of surface modifiers, designed specifically for formulators, to produce a variety of critical properties.

Michem® Guard waterborne dispersions produce optimum abrasion/mar resistance, slip and block resistance without the use of solvents. With particle sizes in the 4-19 micron range, they also provide a matting effect for a more natural appearance.

Michem Guard 25 and 349 are polyethylene dispersions recommended for block resistance, mar resistance and matting. Michem Guard 350 is a synthetic wax dispersion used for mar and abrasion resistance. All have a white, viscous appearance and a nonionic charge.

Michem® Lube is a versatile family of nanoscale wax emulsions used to improve processing and performance. Mostly carnauba- and paraffin-based, this line is extremely stable and compatible with ingredients used in many industries. A wide array of surface properties can be enhanced with Michem Lube, including barrier properties, block resistance, gloss, peelability, release, seal strength and slip. Low-VOC formulations are available.

Michem® Emulsion surface modifiers are in countless formulations around the globe. Process technology innovations at Michelman have led to breakthrough line additions using challenging materials such as polyethylene, polypropylene, Montan and ethylene-acrylic acid. It is used by ink and OPV formulators to improve block resistance, chemical resistance, film forming, lubricity, rub resistance and release--among other properties. Low-VOC and APEO-free options are available.

About Michelman

Michelman is a global manufacturer of surface modifying solutions for many industries including coatings, inks, composites, and construction products; and performance-enhancing barrier, functional, and decorative coatings for flexible film packaging, paperboard, and corrugated boxes.


Related