Star Qualities of Two Dry Erase Traditions Collide to form Ghent's New Spectra Magnetic Steel-Painted Markerboards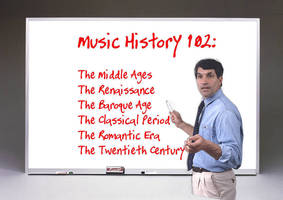 Lebanon, Ohio - If your perfect world includes a magnetic dry erase technology that blends some of the economies of melamine boards with the some of the durability of porcelain-on-steel boards, then Ghent Manufacturing has the solution with their new Spectra line of magnetic steel-painted markerboards. The entire Spectra line boasts a hard-wearing, high-quality, painted-steel magnetic markerboard that resists ghosting, cleans easily and withstands long-term use. Hand-crafted in the U.S.A., Spectra magnetic products feature a white steel, magnetic marker surface, an attractive oak wood or satin aluminum frame finish, a full length accessory tray and a 20 year guarantee. Selections come in eight different sizes, from 2' x 3' to 4' x 12', and are available with and without markers.

With the Spectra collection, Ghent creates a standout option amid customary melamine and porcelain-on-steel choices. "The design and material properties of our Spectra line far exceed those typically associated with melamine board options, as demonstrated by our 20 year guarantee," explained John Rouse, Senior Vice President of Ghent Manufacturing. "Yet, we can offer Spectra magnetic painted-steel markerboards at price points that are attractive to customers who do not need the 50 years of performance associated with premium porcelain-on-steel markerboards."

Since 1976, Ghent Manufacturing Inc. has been dedicated to the manufacture of quality products. The company's growing Ghent line of visual communication aides - from presentation materials, conference cabinets, markerboards, display easels, bulletin boards, chalkboards, enclosed directories and directional signage to custom products - are designed to engage interaction among people in business, education, healthcare, hospitality, and many other markets. Ghent Manufacturing also produces the Waddell Division of fine display cases.

For more information, contact
John Rouse,
Ghent Manufacturing,
at (800) 543-0550
or rouse@ghent.com.
The Ghent Web site can be found at www.ghent.com.

More from Agricultural & Farming Products