Software controls cut and strip machines.
Press Release Summary: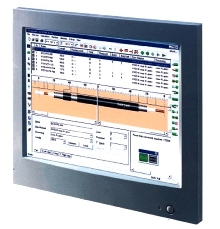 Cayman v5.0X Professional simplifies programming of cables and cable lists, and enables full control over production process. It offers predefined processes for many applications including stranded, coaxial, powercord, POF and zipcord cables. Cable data from other programs like CAD can be imported as text data, eliminating duplicate data entry. Open programming architecture allows easy integration of various pre- and post-processing accessories.
---
Original Press Release:
Introducing Cayman 5.0X Professional

Cayman 5.0X Professional is THE software to control the Schleuniger PowerStrip 9500 and the new MegaStrip 9600 Automatic
Cut and Strip Machines with your PC. Not only does Cayman simplify the programming of cables and cable lists, but it also
enables full control over the entire production process. The wide variety of processing capabilities with Schleuniger's PowerStrip 9500 and MegaStrip 9600 are greatly enhanced with
Cayman Version 5.0X Professional.

Cayman 5.0X Professional offers time saving solutions to cable entries and gives you a big advantage in managing your cable
lists. The flexible programming structure makes complex applications simple to manage. The open programming architecture
allows easy integration of various pre- and post-processing accessories. Its Windows®-based platform substantially shortens the operator's learning curve. Cables can be programmed off-line while the machine is used for another job, thereby maximizing
machine uptime.

User-friendly

- Offers predefined processes for many applications including stranded, coaxial, powercord, POF and zipcord cables.

- What-You-See-Is-What-You-Get (WYSIWIG) screen display ensures quality control.

- Software-Assistants execute many routine jobs automatically.

- Libraries simplify cable entry. A raw material is only entered once and then is used for any desired cable. If the raw material specifications change, every cable assembly processed from this same raw material is updated accordingly.

Flexible

- The versatile operation toolbar permits the entry of complex cables

- Wiremarking with an inkjet can apply marks up to 180 characters long. Long text phrases such as cable numbers, batch numbers, actual date, etc are also programmable. This helps identification and traceability for quality management

- The production process can be controlled and monitored in various ways: customized notices, comments for the user,control of pre- and post- accessories, free choice of production order and cable quantity.

- Multiple cables for a hamess can be set-up in a cable list and processed without intermediate waste pieces, thus providing significant cost reduction

Open Architecture

- Cable data from other programs like CAD can be imported as text data. This enables a transfer of existing data and eliminates duplicate data entry

- A software interface (with Microsoft COM-Interface) allows a connection from Cayman 5.0X Professional to other programs. Digital information can be sent directly from the CAD program to the cut and strip machine. Even the production can be started and traced this way. Cayman can also be connected through this interface onto a company's software (ERP, e.g. SAP®).

Cayman 5.0X Professional saves you significant time and money in your production process because of its wide range of capabilities and the possible connection to various other programs. Cayman will simplify your life and improve your performance due to its userfriendliness, flexibility and open architechture.

Schleuniger, headquartered in Switzerland, is an independently owned, multinational group of companies, committed to the design and manufacture of machinery for the high quality cutting, stripping and crimping of all types of wire and cable.

Schleuniger's North American Headquarters is located at 87 Colin Drive, Manchester, NH 03103. Telephone: (603) 668-8117, Fax: (603) 6684119, Internet: www.schleuniger.com

More from Machinery & Machining Tools